---
Flourishing ethnic enclaves in Los Angeles ease adjustment to life in America but also invite lasting challenges
---
Ifumble my way to the last row of a seemingly never-ending series of wooden benches, acutely aware of how out of place I am. Music fills the room, traveling up the massive cathedral ceilings and echoing back in Spanish, a language I can't understand. In a room of over 300 people, I'm the only non-Latino—it'd be easy to think I'm in Mexico, but I'm attending Sunday mass at St. Alphonsus Catholic Church in East Los Angeles.
In Los Angeles, immigrant communities flourish with generous space to retain their own identities and with them, their native languages.
The insular nature of these ethnic enclaves eases the transition from home countries to life in America. St. Alphonsus Catholic Church gives entire services in Spanish, helping Latino communities maintain their cultural identities and acting as a bridge between life where they came from and life where they've settled down. As I listened to the mass, I felt as though the entire church had been picked up in Mexico and placed in Los Angeles, with almost no change.
But settling down in these "villages" can also invite lasting repercussions, particularly when language becomes a barrier to understanding the outside world—and sometimes your own families.
"Less than half of immigrants speak English very well and about 13 percent of those who came to live in the United States in 2000 or later don't speak it at all," according to a U.S. Census Bureau report released in June 2014. Of those who've lived in America for more than three decades, "6 percent don't speak English at all."
I wanted to understand the stories that make up the 6 percent—how do people who've lived in the U.S. for decades survive without English? So I shadowed two people who live in immigrant communities in Los Angeles: Tina Hsu, 56, resides in the San Gabriel Valley (hover over for map) and Maria Cristina Galvan, 63, is from East Los Angeles (hover over for map).
Their stories are timely reminders to stay focused on what matters: tolerance, empathy and family. In this current atmosphere where "Make America Great Again" has become the anthem of millions, it's vital that we analyze what it means to be an American.
There are enough social services that cater in sufficient amount...so they don't need to learn English.

— Reynaldo Baca, USC urban education expert
Tina Hsu, Mandarin speaker
Tina Hsu immigrated to the U.S. from Taipei, Taiwan in 1988. She stepped off the plane and drove straight to Rowland Heights, a city in the San Gabriel Valley. She has lived and raised two children in this predominantly Asian area for almost three decades but speaks no more English now than when she first arrived.
Some might find her story confounding, but consider this: Of the 10 cities in the U.S. with the highest proportions of Chinese Americans, eight are located in the San Gabriel Valley.
"My social circle is made up of Mandarin speakers," Hsu said in Mandarin. "My environment has made it hard to learn English because I've never really felt the need to."
When it's convenient to order food, go to the dentist, open a checking account all in your native tongue, the payoff of learning English diminishes.
Reynaldo Baca, a USC urban education expert, elaborates on this observation: "You can make an order at Kaiser in the language of your choice and depending on what part of the county you're in, you'll find ATMs that offer services in three or four languages."
The longtime multilingual education scholar takes a moment to reflect before continuing, "That's a double-edged sword—on the one hand, they're tapping into the marketplace of those who don't speak English. But at the same time, are they providing resources to help people learn English? That's something that everyone has to answer."
The motivation to learn a language also depends on a family's priorities.
"My life is very simple," Hsu said. "If I'm not at home, I'm at work where I do accounting at the computer hardware business my husband and I started."
It's no surprise that most of her employees also speak Mandarin.
Using your heart to communicate is key.

— Tina Hsu
Still, the language barrier does get in the way of one thing: Hsu's relationship with her children.
Her daughter, Vicki, agrees: "I almost feel like our relationship is 70 or 80 percent of where it could be because we can't have thought-provoking conversations."
Vicki was born and raised in Los Angeles and rates her Mandarin proficiency at an elementary level. The USC graduate has recently moved out of her parent's house and into a Santa Monica apartment to be closer to her job where she's a financial analyst. She says the move has highlighted how conversations with her parents are almost formula-based.
"I'd love to have more intelligent conversations with my parents," Vicki said. "Instead, we rotate the same few questions like, 'What did you eat today?' or 'How was your day?' because anything deeper would take too much effort."
Hsu becomes noticeably contemplative after hearing her daughter's wishes. The mother of two then points out that her love for her children has never been compromised despite the hurdles to communicate.
"Using your heart to communicate is key. Even though I can't talk to my kids in English, I've always made sure they know how much I love them," Hsu said.
Judging by the sweet nonverbal communication between the mother-daughter pair and the many laughs they shared during the interview, it's obvious that Hsu has succeeded.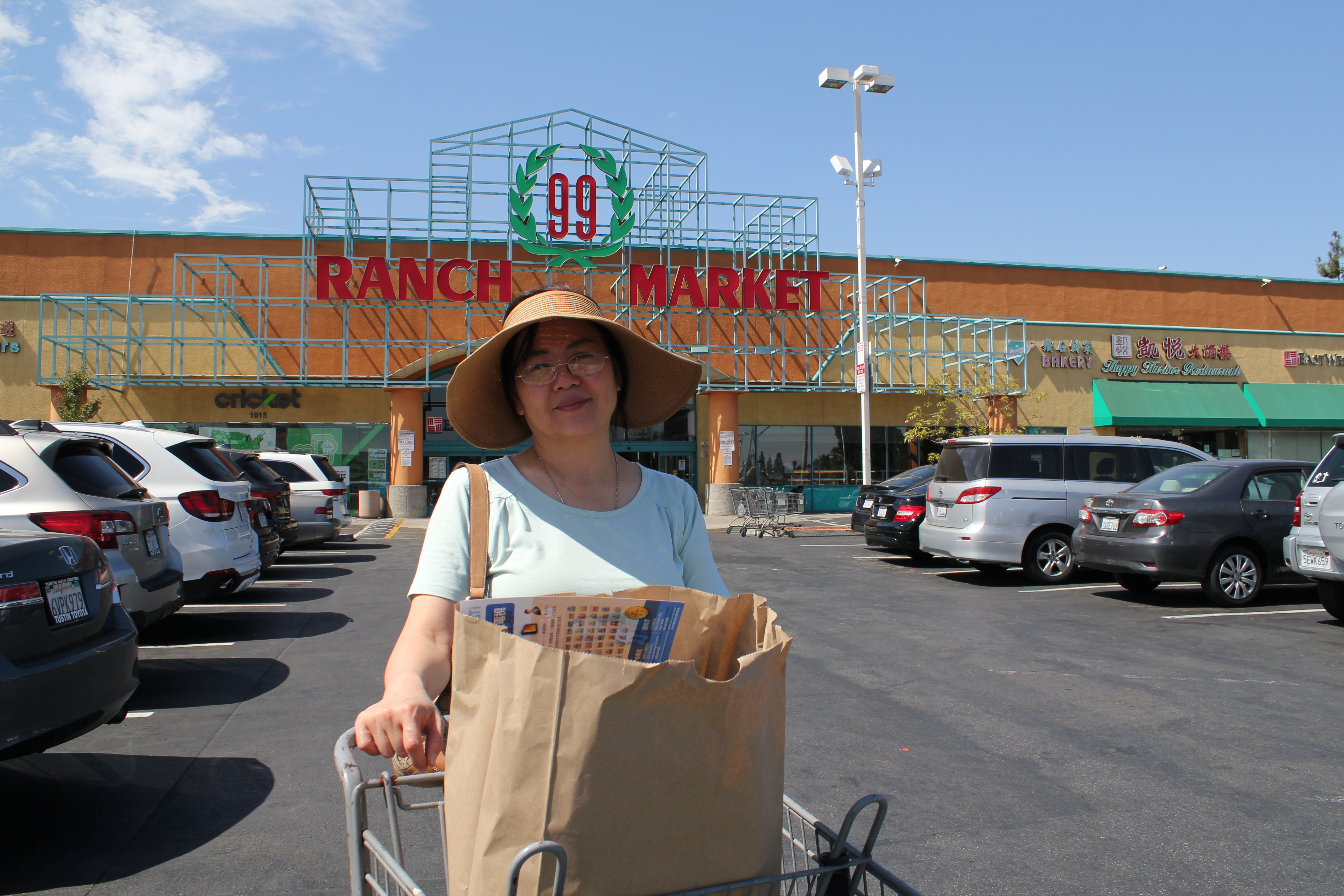 Tina Hsu poses outside 99 Ranch Market, an Asian American supermarket chain
Mandarin signs line the streets of Rowland Heights, CA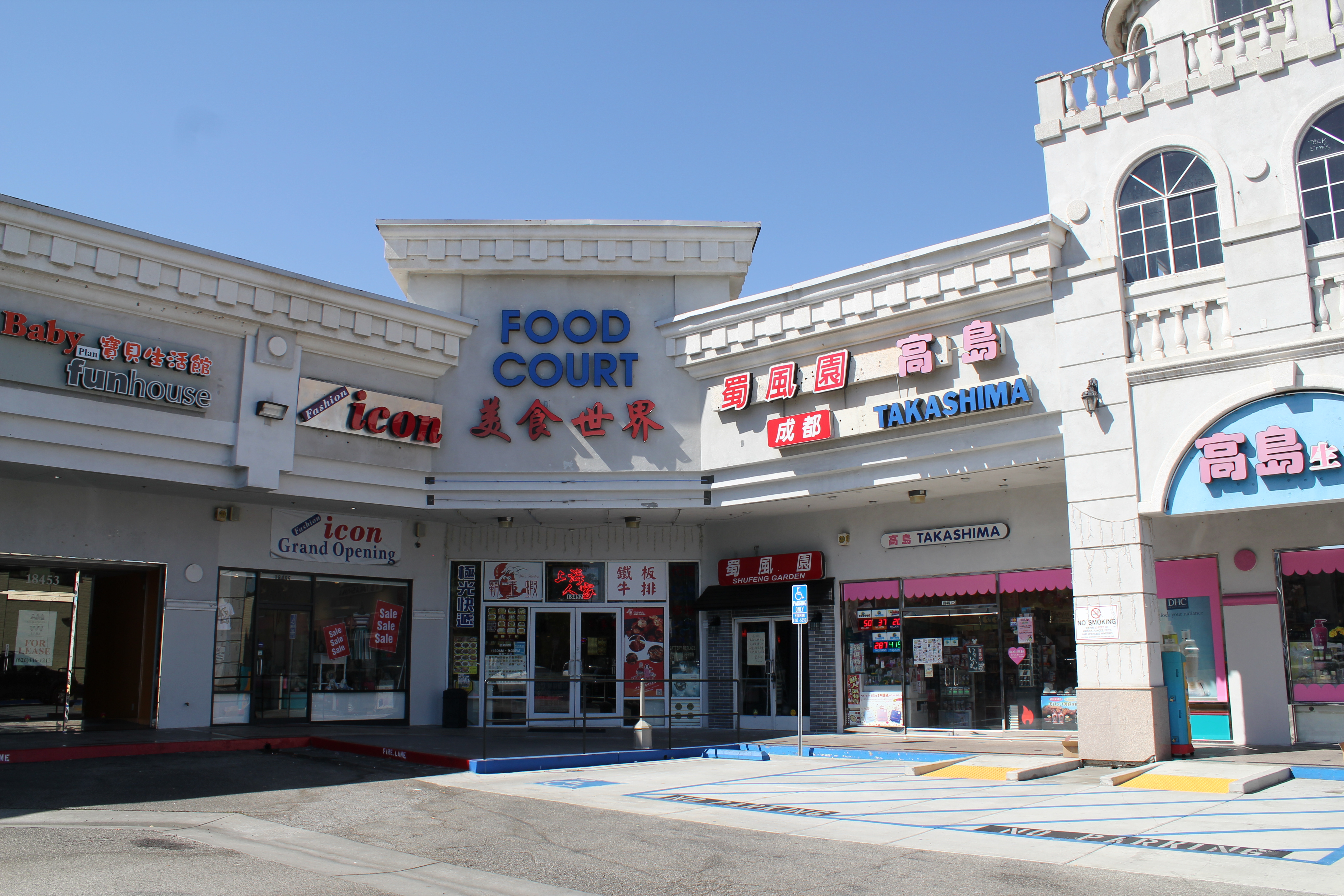 Local strip malls (plazas) in the San Gabriel Valley are one-stop shops for Mandarin speakers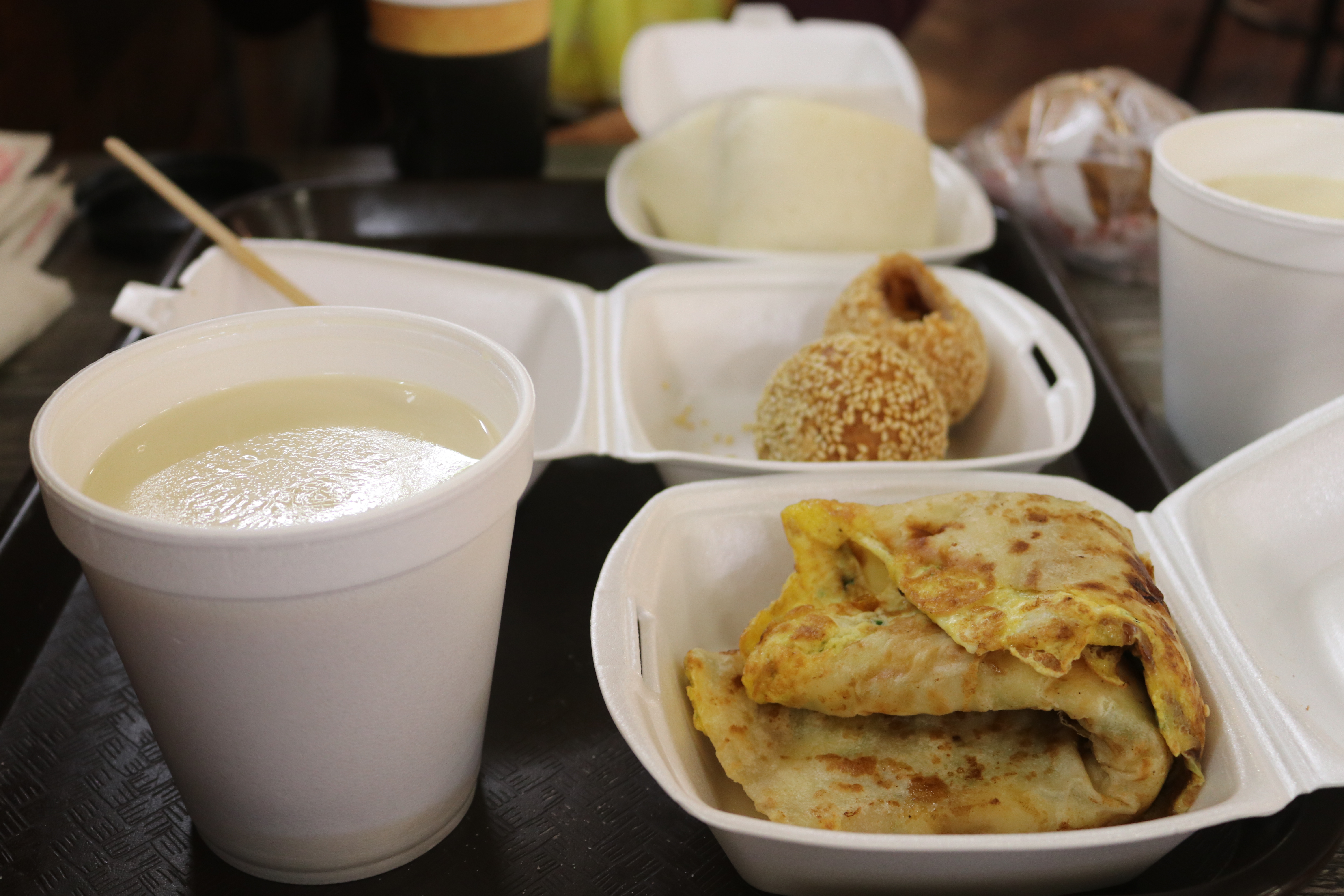 Traditional Chinese breakfast: hot soy milk (dou jiang), egg crepe (dan bing) and sesame balls (jian dui)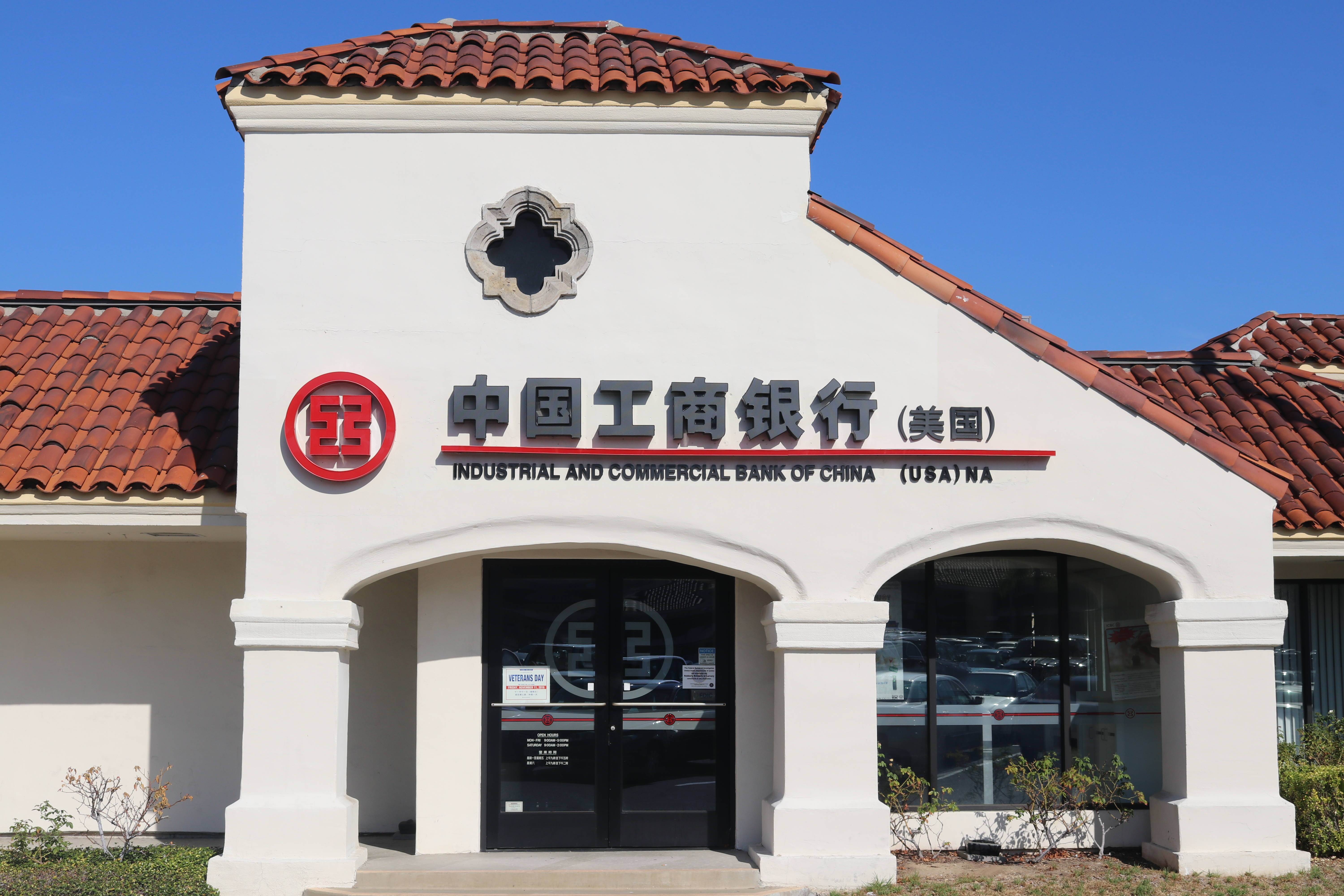 Industrial and Commercial Bank of China (ICBC) is one of the many local banks that offer services in Mandarin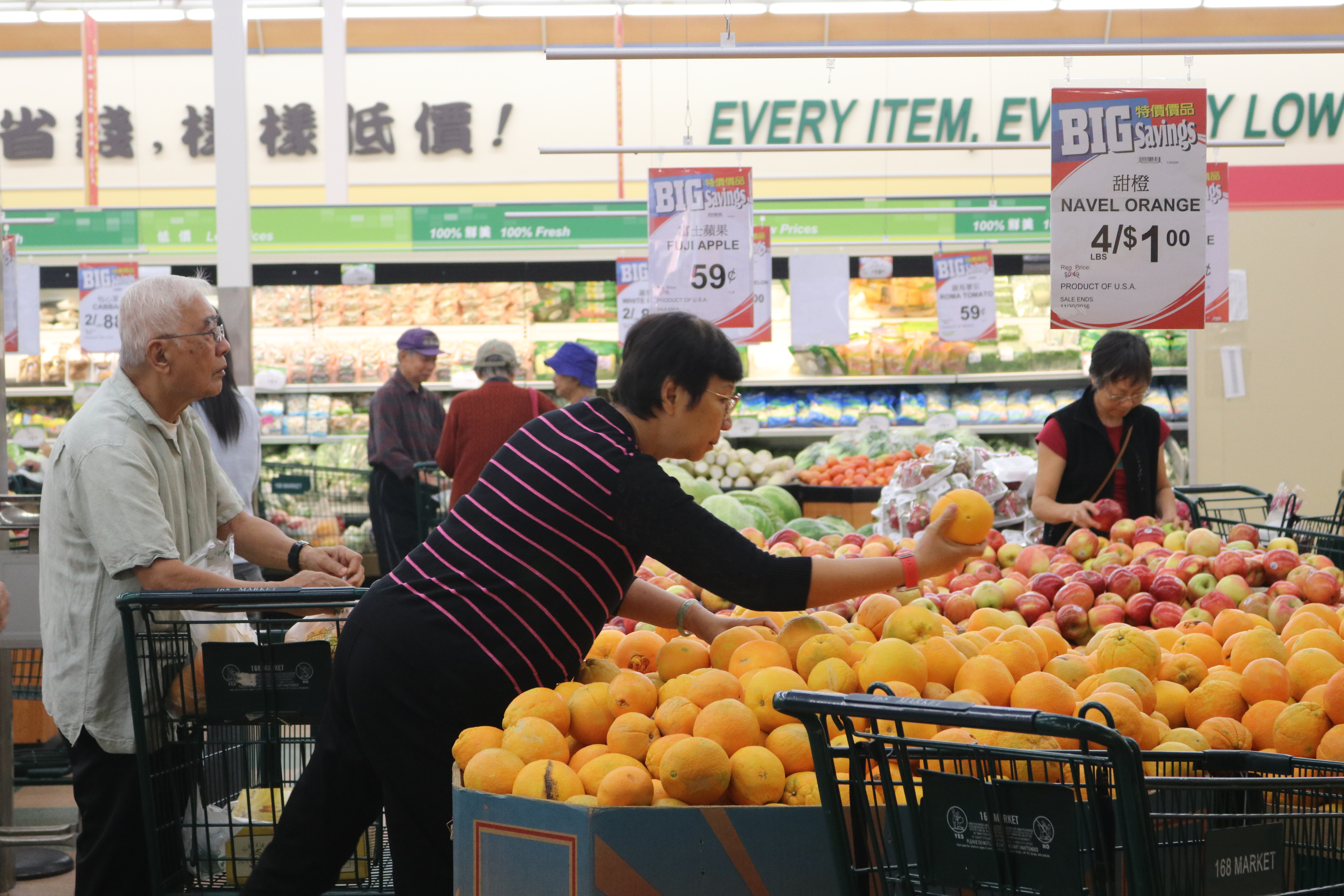 Chinese grandparents will often take care of the grandchildren and buy the daily groceries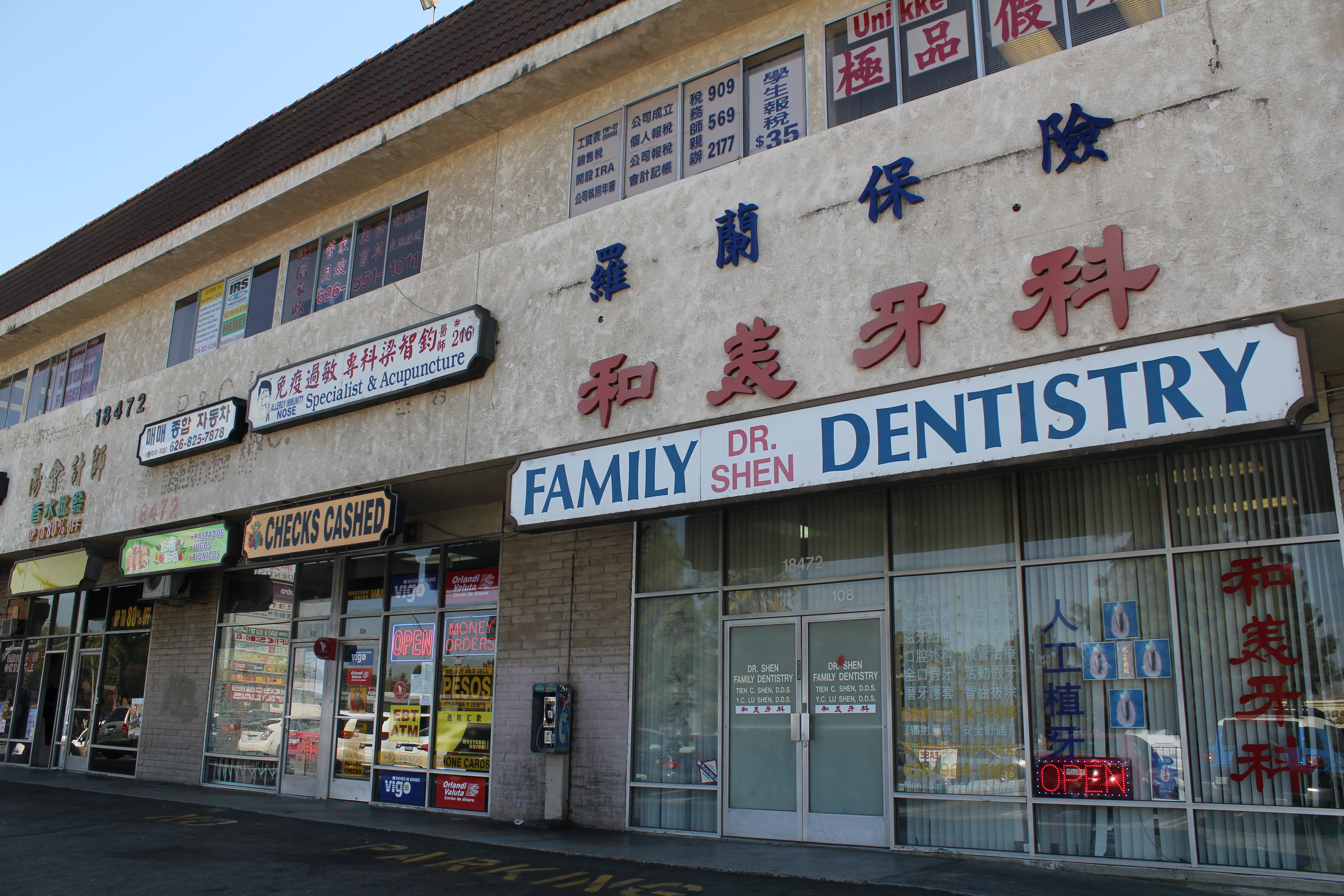 Even the family dentist speaks Mandarin
Maria Cristina Galvan, Spanish speaker
Maria Cristina Galvan starts to cry a few seconds into the interview. She's sharing the circumstances that led her to America and gets emotional thinking about how young she was when she left home.
"I'm from a small town in Mexico and came to America when I was 20 years old to help my parents financially," she said in Spanish.
Galvan grew up in a large family with 11 siblings: six sisters and five brothers. She moved to Los Angeles with her older sister and grandmother in 1973 and immediately settled down in East Los Angeles.
"I've tried learning English, but it was difficult," Galvan said.
When 96.7 percent of the population in East Los Angeles is Latino and raising four children as a stay-at-home mom comes first, it's hard to find the motivation and time to learn the language.
Hover over each language to see percentages
Galvan's daughter, Cristina, is a USC journalism graduate student and describes her hometown as such: "The block that I live on—all my neighbors speak Spanish—everyone has grown up here. A lot of my relatives live on the same block, so we've always had this sense of community and family."
She flashes a smile before continuing, "It's a very close-knit community where people watch out for each other, where everyone helps each other out."
While Galvan functions easily in her own neighborhood, the language barrier acts as a physical barrier between her and the larger community.
"It's frustrating not being able to communicate or be understood by others," Galvan said. "That's why I made sure my kids grew up speaking both Spanish and English, so they could help people in my situation."
When asked whether translating for her parents frustrates her, Cristina is magnanimous.
"Translating calls or let's say we get something for jury duty, mostly it's me who's filling out forms for them," Cristina said. "But I've never resented my parents because they've sacrificed so much for me…and I actually think we have a special bond because of it."
Still, she recognizes the inordinate responsibility placed on her.
"You have to be the eyes and ears for somebody who doesn't understand the language," Cristina said. "You have to find a way to make them understand their surroundings because you're that barrier between them understanding and them not."
Now a grandmother of two, it's important to Galvan that the next generation grows up bilingual. To her, knowing two languages means being valued as two people.
While she speaks to her 1-year-old granddaughter in Spanish when she takes care of the baby on weekdays, consequences of the language barrier have already surfaced between Galvan and her grandson.
As Cristina explains, "My nephew is 4 and doesn't speak that much Spanish, so he gets mad at my mom because he doesn't really understand her."
Their relationship has improved since Galvan's grandson started school. He's picking up Spanish from his classmates, who, for the most part, are growing up bilingual.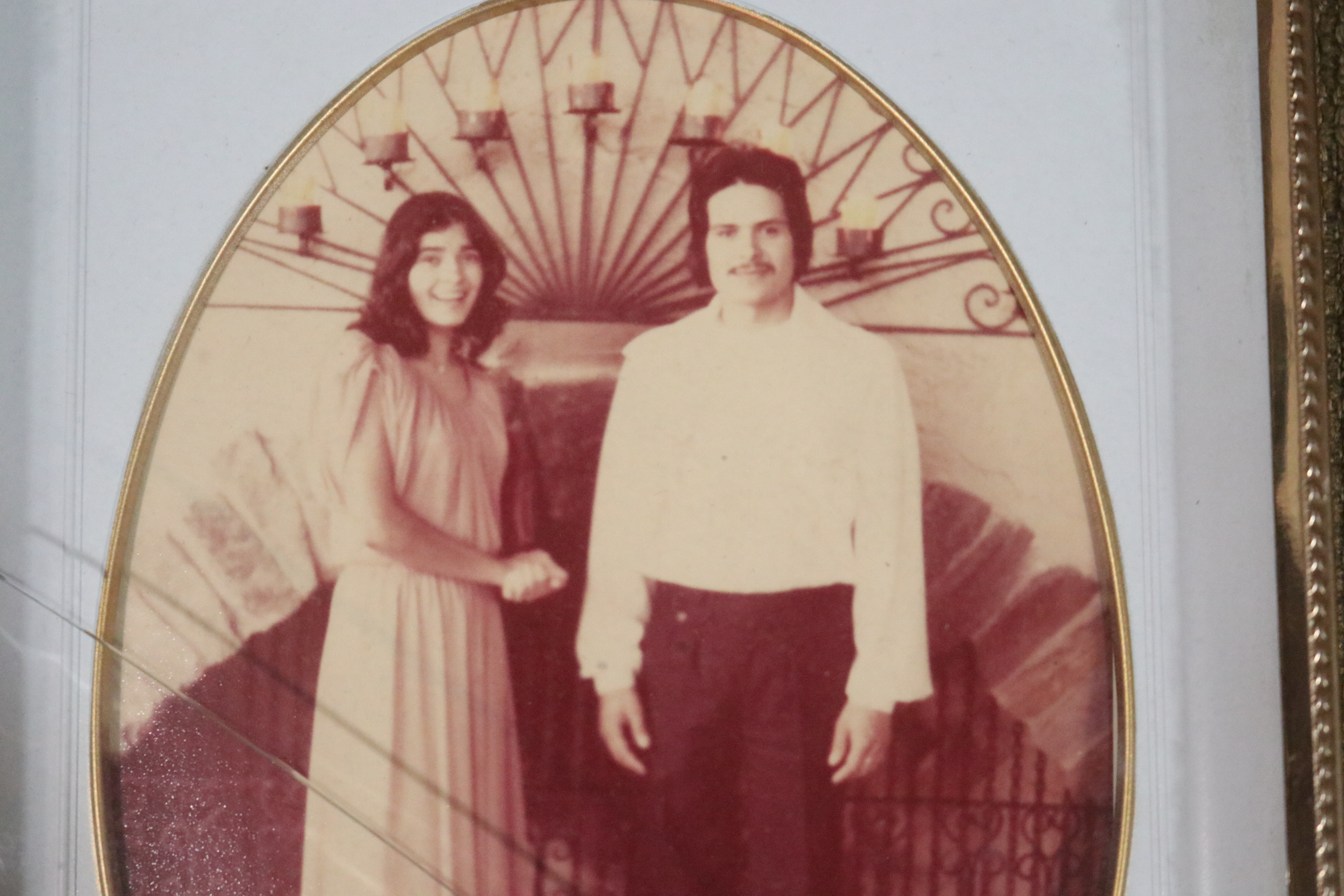 Maria Cristina Galvan married her East Los Angeles neighbor in 1977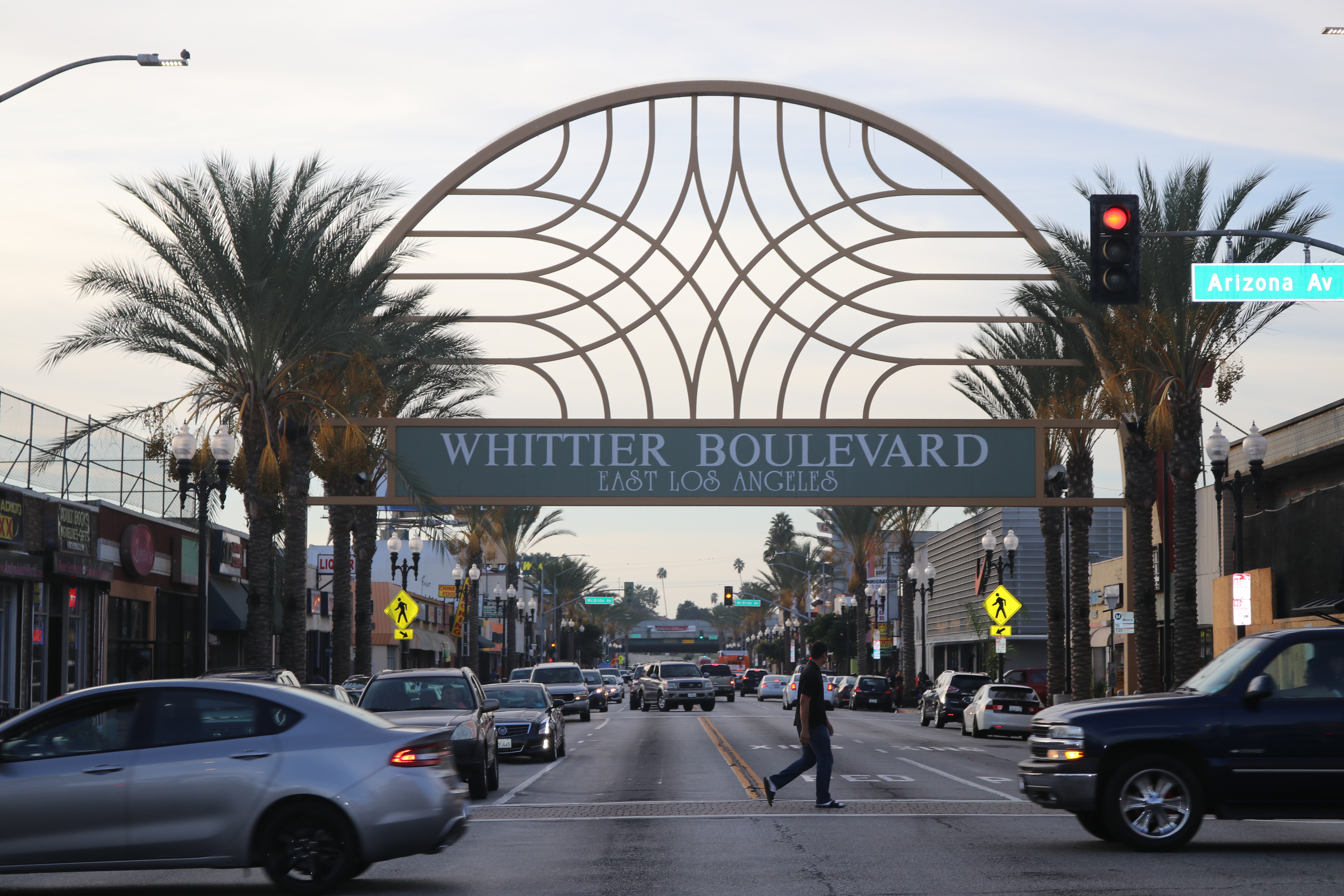 Archway welcomes visitors to downtown East Los Angeles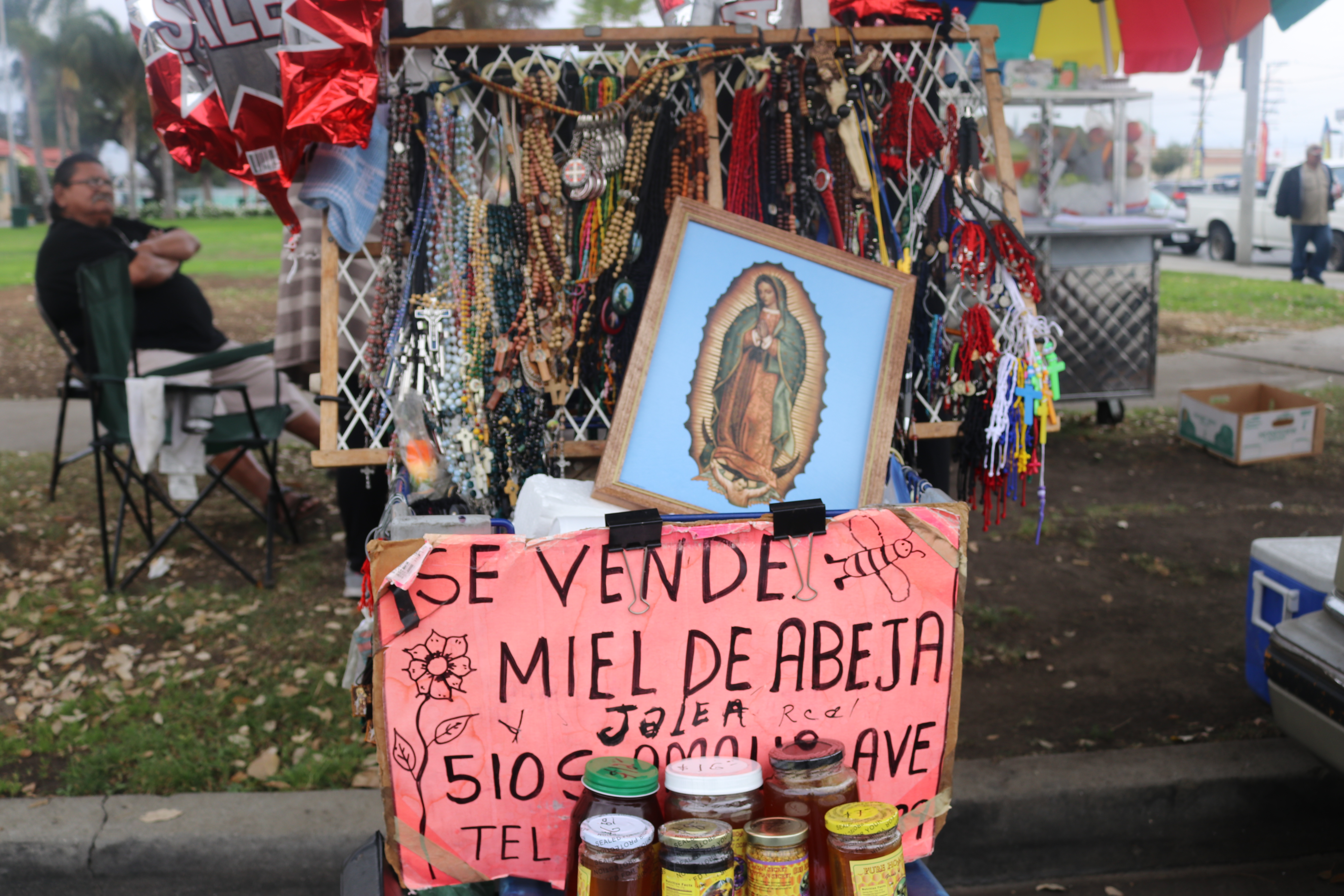 Vendors set up outside St. Alphonsus Catholic Church every Sunday morning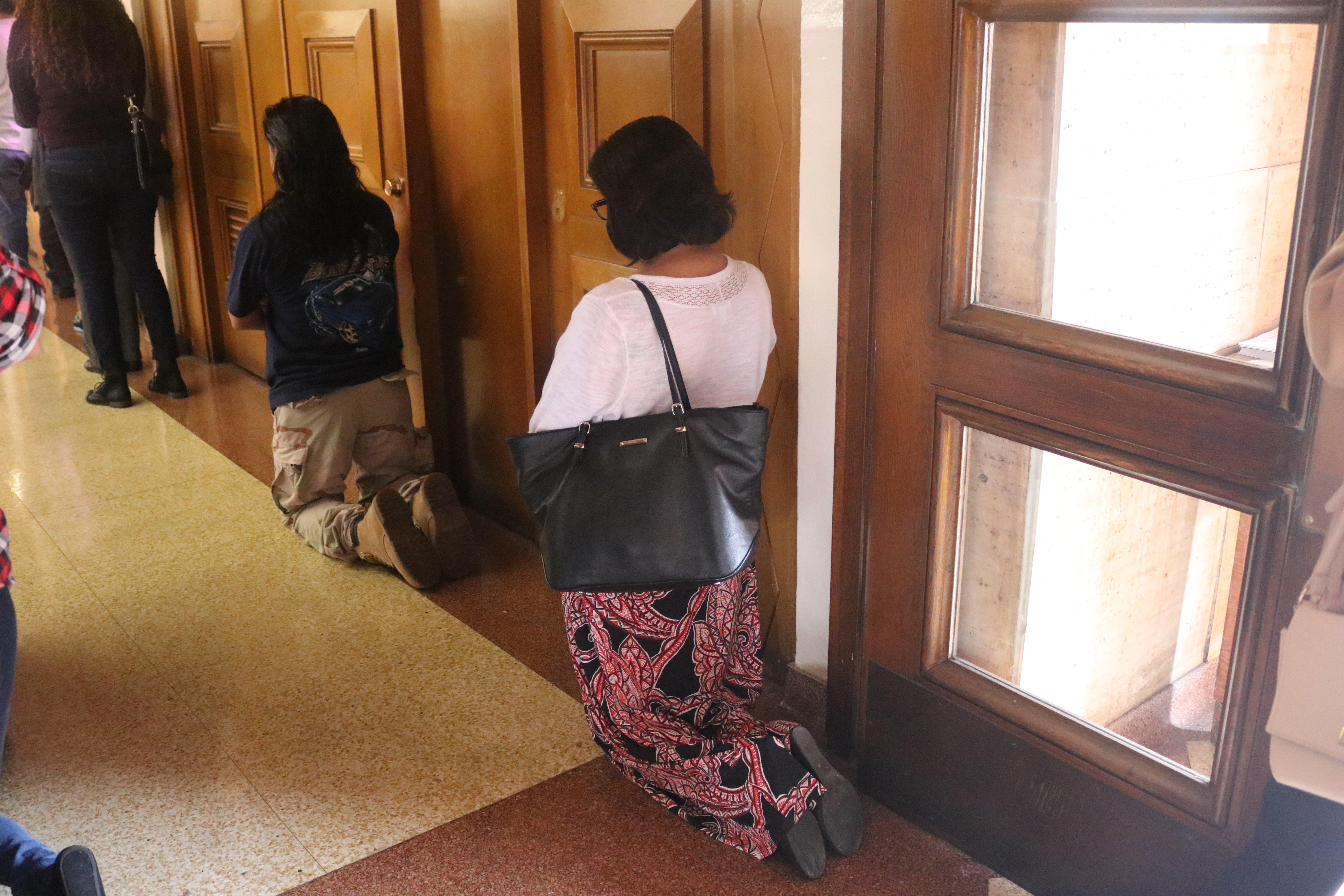 Maria Cristina Galvan attending Sunday mass
Food vendors offer tasty snacks along Whittier Boulevard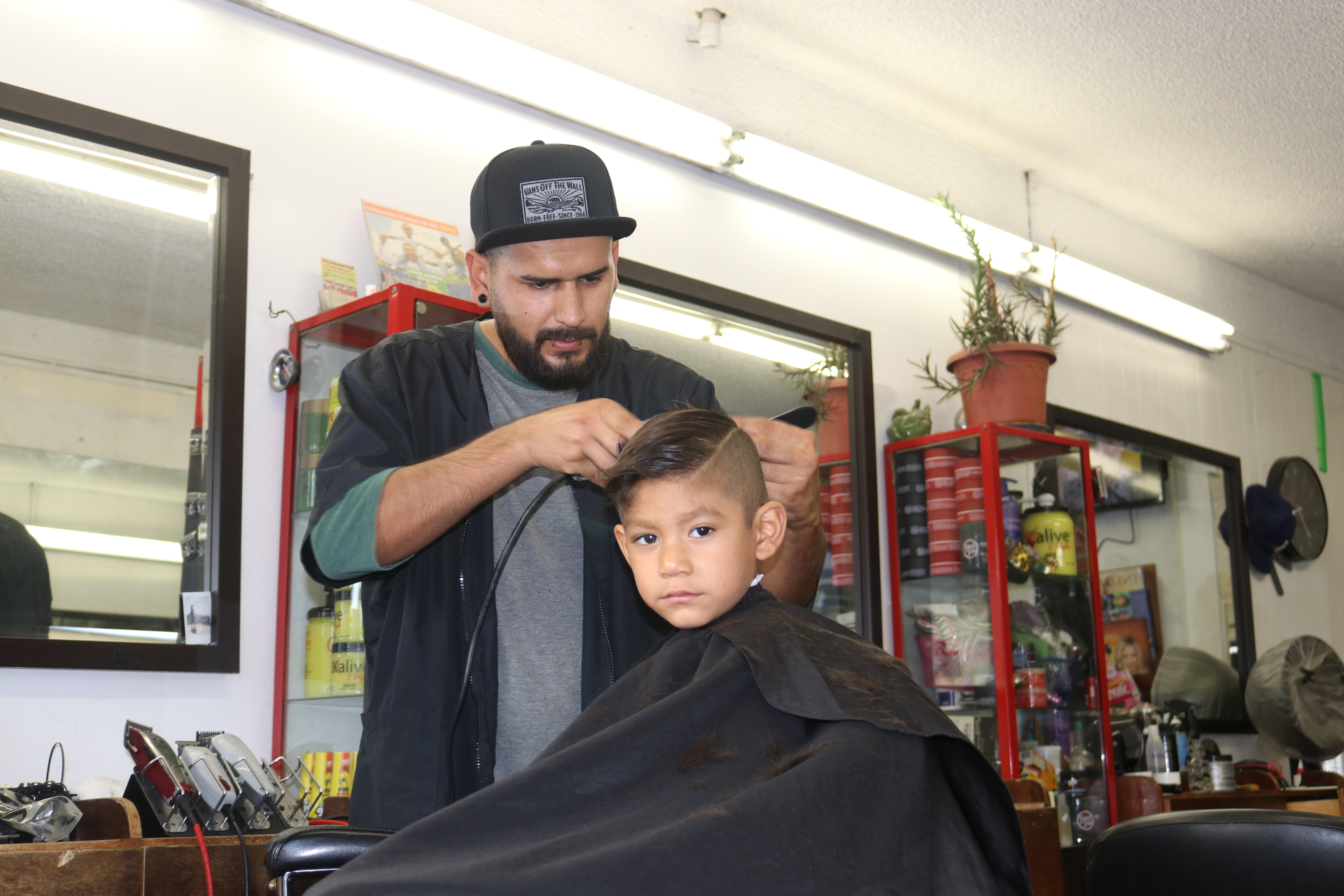 Local barbershops are hallmarks of many communities in East Los Angeles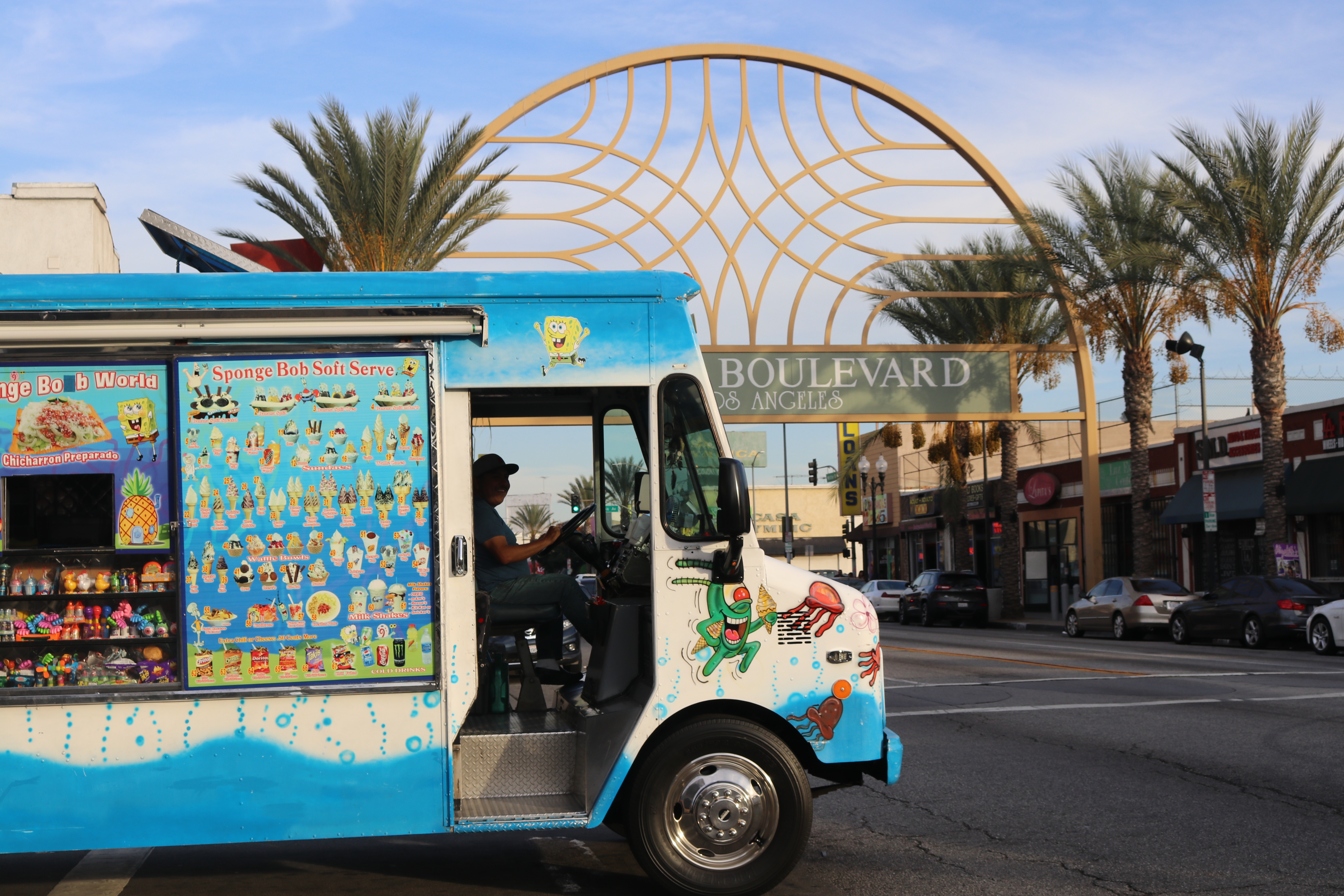 Ice cream trucks help residents stay cool during the heat of Los Angeles summers
Rediscovering what makes America great
Statements like, "This is America, speak English," are rooted in privilege and the fear of losing that privilege. There's a presumption in this country that whiteness is normal and that being an American is being an English speaker. The message, then, is that immigrants who don't speak English aren't American and never will be.
As a city where diversity abounds, Los Angeles must be the example to champion unity among a blend of cultures. Los Angeles Mayor Eric Garcetti and mayors from other major cities are doing just that—vowing to stand against President-elect Donald J. Trump should he follow through on his campaign promise to deport millions of undocumented immigrants.
Hsu, Galvan and other immigrants who legally immigrated to the U.S. aren't direct targets. But Trump's rhetoric suggests that immigrants—legal or not—aren't part of his vision to make America great again.
The slogan—"Make America Great Again"—begs an obvious question that deserves more discussion: What makes this country great in the first place?
I found my answer sitting in the back of St. Alphonsus Catholic Church.
That Sunday morning, I experienced for an hour what Hsu and Galvan have dealt with for decades: language as a barrier between me and a community. But to my surprise, the sense of not belonging was short-lived as I was greeted with handshakes, smiles and hugs throughout the service. I didn't understand a single word the priest said that day but walked away with an invaluable lesson nonetheless: tolerance is what makes America great in the first place.
Source: U.S. Census Bureau, 2007-2011 American Community Survey