A second chance at love and gender roles
---
Online dating is giving older women a chance to put themselves first
---
Deirdre Shipstead's friend started showering her with compliments when they went out to lunch a few months ago. "You have so much love," Shipstead remembered her friend saying. "You deserve to be with someone who thinks you are wonderful." Then her friend told the 54-year-old to hand over her phone.
She was signing her up for Tinder.
Shipstead is one of the growing number of women over the age of 50 going online or using mobile apps to date. A 2015 Pew Research Center study found 12 percent of people between the age of 55 to 64 have dated electronically. That's double the percentage since 2013.
The Profile Picture: Hover over the image to see what each woman had to say about the picture they chose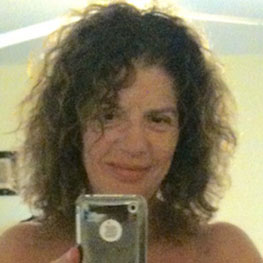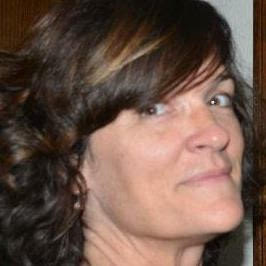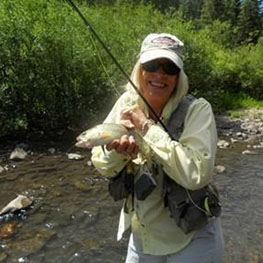 But many women over the age of 50 aren't using electronic platforms to simply pick up where they left off with dating when they were younger. These women have a better sense of what they want than they did when they were dating in their 20s or 30s. Now, they are using dating sites to initiate contact and pursue potential partners, steer away from traditional caregiving roles and explore relationships outside of a marriage focus.
Martha Butschek, 58, who chose to date again years after she was widowed, didn't believe she could meet men in her daily life, and she disliked being set up by friends.
"Every time they would approach with that [setting me up on a date] I would always make excuses as to why I couldn't go. And a lot of it was, I don't want to let you down because if this doesn't work out, I don't want to feel bad and I don't want you to feel bad," she said.
Without telling anyone, Butschek joined Ourtime.com, a website specifically catering to people 50 and over.
"It was like my private little world … And I wouldn't have to share it with anyone. And I guess it's a little bit of the fear of not succeeding at something," she said. "If it didn't work out, no one had to know about it."
Once online, Butschek found she had an enormous amount of control.
"I was able to pick and choose. I was able to let my guard down and I was able to say 'OK you know I'm older now, I don't have to put up with any nonsense from anyone,'" she said. "I want something; I'm going to go get it. I can be the aggressor here and I can pursue it or I can let you pursue me if I think you're worth it."
Butschek met her first husband at a rock 'n' roll bar. He waited outside the bathroom whenever she went there to ask her to dance. She kept saying no.
"He finally came over and he said, 'Look, this is the last chance I'm going to give you to have a dance with me.'"
Butschek agreed. They fell in love and eventually married. But when Butschek found her next husband online it was she who asked him out on a date.
Meeting Online: Click on Martha to learn about her story of the first date. Then click on Anthony to learn about his version.
"I was late an hour and a half for our first date."
"I did think of that, well, I guess I got stood up, basically I guess you could say."
Summer McWilliams, a professor of sociology at the University of South Carolina, Beaufort, found online dating gives women a chance to be a "bit more flexible to be more comfortable making contact with others or being the aggressor or being the proactive one in the relationship."
McWilliams has found older women who didn't take an active role when they were younger can find the courage to ask men out online. She said this is exciting "particularly [for] older women who haven't felt like they've had as much freedom in terms of making their own place in the world."
It isn't just freedom in terms of asking men out. The sites offer women a chance to spell out exactly what they are looking for.
"[The sites] don't just make an assumption for you that you are dating to marry," McWilliams said. "They say you know, are you just looking, or are you interested in sex, or are you interested in a long-term relationship or you want to make friends."
McWilliams said, when dating among personal social networks there may be an assumption that women are dating for the same reasons they dated when they were younger. But dating websites can give women opportunities to better fit into something less traditional.
Susan Kornberg, 68, said she was just looking to see what relationships felt like now after her first husband and high-school sweetheart passed away. She was also looking for validation that she is still attractive.
"A girl wants to know she is still cute," she said.
Judy Muller, 69, one of my broadcast journalism professors at the University of Southern California, has dated online—off and on—over a 10-year period. She got divorced when she was in her 30s and is not looking to combine her life with someone else in the traditional way.
"I don't need to live with them. I don't need them to take over my TV remote. I don't want them taking over my closet; I don't want them taking over my finances. I'm very independent," she said. "So I think it would be fun to have someone to travel with and laugh with and be together with and see movies. But quite frankly, that's it."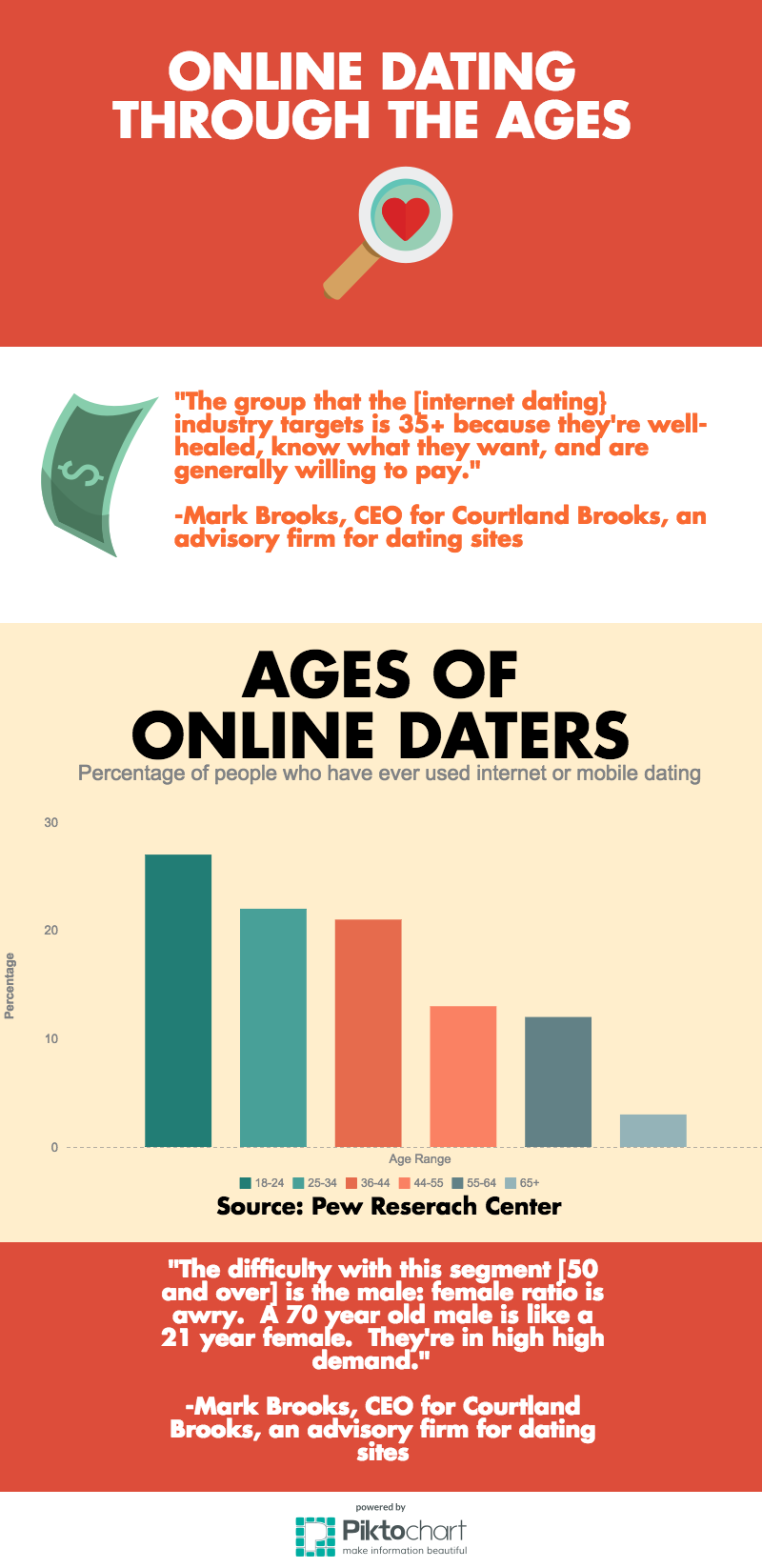 McWilliams said that online dating gives opportunities for women to reject committed relationships that may "potentially be a drain on them in terms of more traditional gender roles." One of the most demanding aspects of the traditional female role is caregiving.
Kornberg's late husband was sick for a number of years, and she took care of him. She said she was blessed to be able to do that for her husband but never wants to take care of anyone else in the same way.
"I don't think I have it in my heart or even my body to do that again," she said.
Shipstead said she was also sure she didn't want to take care of someone else again.
"I do not want to be somebody's mom ... I've been a mom and I'm kind of looking at life not as a mom now, and it looks pretty great," she added.
She doesn't want to have to compromise with a partner in the same way she has always had to compromise with her kids. And unlike when she was younger, Shipstead now has a better sense of who she is and what she wants.
Shipstead said she used to date men she found charismatic and exciting but who didn't value her. She remembered one man in particular, a lawyer and firefighter, who she would always compromise for because she thought he was so much fun.
"I would do things I'm embarrassed to think about now like wait up all night for a phone call. Or he'd call me in the middle of the night, and of course, I'd go run and meet him wherever he was you know," she said. "And he'd stand me up on dates. All these things that if you hear your own daughter say that you just want to slap her face. And say don't let yourself be treated that way!"
Now, when men online communicate adventure and excitement in their profile (often times with skydiving or motorcycle photos), she questions in it in a way she wouldn't have when she was in her 20s.
"You know, what's that going to bring me? … If you want to skydive, I don't know, is that a thing that's going to make me feel compelled to reach out?" Shipstead asked.
Taking the Plunge: Click on the bolded headlines to find out the top reasons why people over the age of 50 are deciding whether or not to online date
Top Reasons For Online Dating
They are able to reach a bigger range of people.
There is no pressure to talk or reply to people if they don't want too.
A friend recommended it.
Top Purposes For Online Dating
A serious relationship.
Friendship/Companionship.
Casual dating.
Top Reasons for NOT trying online dating
Online dating does not fit their lifestyle.
Heard too many negative stories about online dating.
Too risky to talk to strangers online.
Source: AARP
She said she looks online for men who have humor, intelligence and the ability to value who she is.
McWilliams believes women are more sure of what they want in their older years because of their life experience. Online dating sites can help women expand their horizons so they may be able to find what they are looking for.
But not every older woman is rejoicing in online dating. Muller found dating in high school and college when she was meeting people in person much easier than dating now. She also found dating sites aren't immune to sexist double standards.
She experienced this when she went through eHarmony's extensive physiological questionnaire about 15 years ago. At the end of the test, she clicked to see her results. She remembers seeing a notice which came up saying:
"We're sorry there are no matches for you in the continental United States at this time."
Since Muller was experimenting with online dating as part of a report for ABC, she was able to talk about these results with the CEO of eHarmony Grant Langston. He explained the results, saying she had three strikes against her: her age, her intelligence and her success. She told him the latter two wouldn't be a problem if she was a man and he agreed.
"So that was a horrible insight," Muller said. "It was really like something out of the '50s."
Muller has met a few men online since then, but no relationships have come out of the meetings. (She has had a few serious relationships with men she met in person since her divorce.) The last time she dated online was a few months ago before stopping.
"I've had a very good full life, a love life. I don't know if [being in a relationship] is going to happen now. I don't really need somebody now. I don't really feel that need," she said.
Shipstead also feels all right with the possibility of not ending up with a romantic partner. She sees value in being alone and said it has shaped her to become "a very independent, happy, unapologetically myself person." But she wouldn't mind having a relationship. Now in looking online, instead of "trying to fill someone else's gaps, I'm kind of like, hey, you want to come along for the ride?"
Notes from the Field: Hover over the images to hear women's experiences of online dating