Porn Meets Public Health:
Condoms on the Ballot
---
California voters to decide the fate of the porn industry this November
---
Ela Darling describes her childhood in Denton, Texas as resolutely nerdy. She was in chess club, on the spelling team and a member of the National Honor Society. After obtaining her master's degree in library and information science at the age of 21, Darling started dabbling in risqué modeling. She eventually made the leap from librarian to bona fide porn star—for her a no brainer.
"I made more money in an hour [on set] than I made in a day at the library," said Darling, who at 23 years old moved to Los Angeles to make her living in the adult film industry.
Her career change has paid off. She's now a pioneer in the brave new world of virtual reality porn, as the world's first porn star to shoot scenes using virtual video technology. She regularly gets invited to speak at VR conferences.
Darling is also currently running for president of the Adult Performer Advocacy Committee, a group that represents adult film performers, who, like those in other fields, demand safe working conditions. Agenda item No. 1 for them is to make sure the California Safer Sex in the Adult Film Industry Act, better known as Proposition 60, doesn't pass this November.
Prop. 60 is the newest legislative attempt to regulate the adult film industry. Four years ago, Los Angeles adopted Measure B, a rule mandating the use of condoms on all adult film sets. The new Prop. 60 would, among other things, expand the condom rule statewide.
Performers and producers like Darling see Prop. 60 as an existential threat. Not only are they against forcing performers to use condoms on set, but they take issue with how the law leaves producers—and in some cases performers –open to fines, lawsuits and possible criminal charges if the rule is broken.
The Yes camp is funded entirely by the AIDS Healthcare Foundation, a nonprofit giant responsible for pushing Prop. 60 onto the ballot. The group has so far spent over $2 million to see it pass.
I might be chased away. I might lose my ability to make a living...

—Ela Darling, Adult Performer
Spearheading the campaign is the ever-controversial Michael Weinstein, who has been accused by some AIDS activists of perpetuating stigma against the LGBTQ community. Weinstein declined to comment for this article.
But critics say his public health activism is one reason why California voters are in the unusual position of deciding the fate of the enduringly taboo—yet widely popular—porn and pleasure industry.
Some voters have been left wondering why it's up to them to decide how the adult film industry operates, especially when both the Yes and No camps say they are looking out for the health and safety of performers. "I think [performers] should have a vote and I would vote which ever way they voted," said Maggie, a registered California voter who declined to give her full name. "It's not really my issue, I'm not part of it."
Hear from the Performers
There are many voices within the porn industry. Hover over some of these faces to see what they have to say about Prop 60.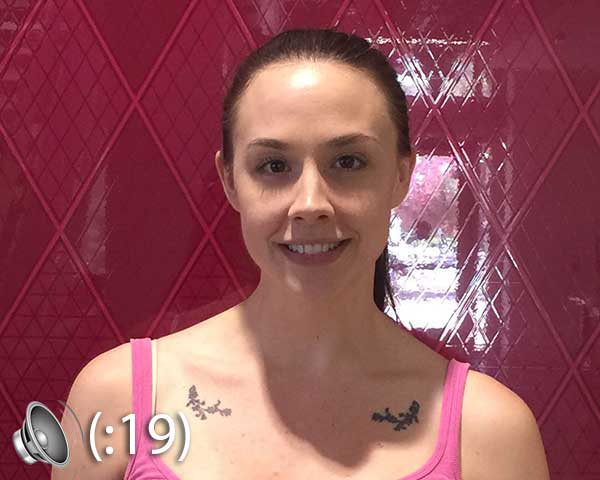 Chanel Preston is the acting president of the Adult Performer Advocacy Committee. She debuted her career in 2010, and is working to change perceptions of the adult film industry.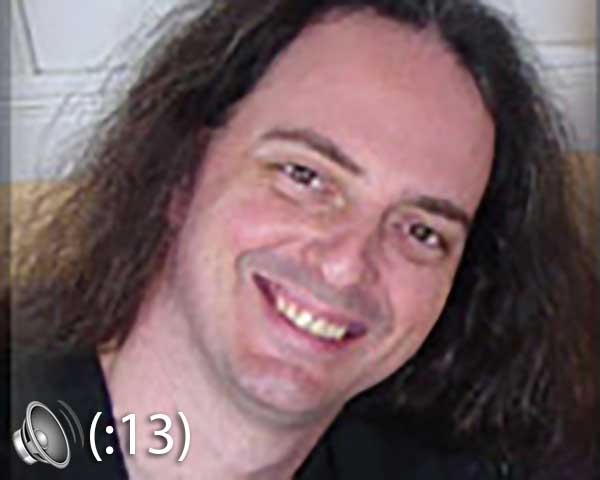 Tim Woodman is an LA native. He began his career in fetish porn 20 years ago, and he has never had a sexually transmitted infection or workplace injury of any kind.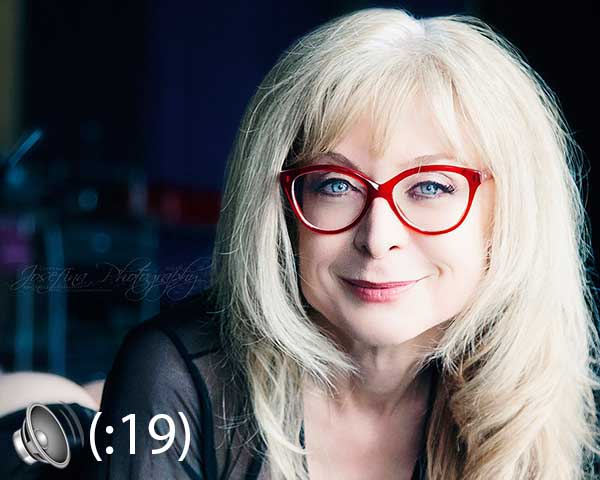 Nina Hartley is a veteran of the porn indusry, and self described "MILF." She has been performing in adult films since 1984, and has become a recognizable name in the industry.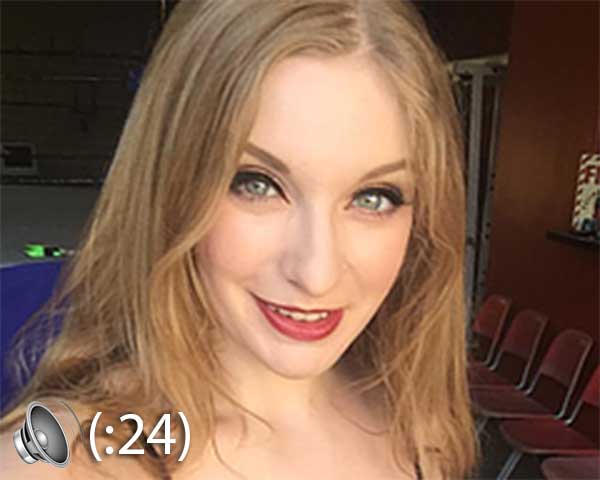 Ela Darling became a performer in the adult industry after quitting her job as a librarian. She has a master's degree in Library and Information Science and is a pioneer in virtual reality pornography.
Darling thinks if Prop. 60 were to pass it would drive the adult film industry out of California. "I might be chased away. I might lose my ability to make a living because people who have no relation to our industry think they know what's best for us," she said.
Rick Taylor: Campaign Manager- "Yes on Prop 60"
Political consultant Rick Taylor is urging California voters to pass a law that would hold adult film industry producers accountable for the health and safety of performers.
The people Darling refers to are members of Weinstein's AIDS foundation. Their campaign manager, Rick Taylor, called the claim that the industry would leave California "bullshit." He says the only other state where it's legal to shoot adult films is far-off New Hampshire. "I guarantee you they're not going to New Hampshire," he said.
Sociologist Chauntelle Tibbals, author of "Exposure: A Sociologist Explores Sex, Society, and Adult Entertainment," disagrees with Taylor's assessment. "A lot of production has already moved to Las Vegas," she said, adding it's an obvious neighbor to LA's adult film community.
When Measure B passed in 2012, it required the use of condoms in all sex scenes filmed in Los Angeles County. After the measure was adopted, permits issued for adult film production in LA plummeted by 90 percent, according to data collected by FilmL.A., a private not-for-profit organization that oversees permit requests in the Los Angeles region.
Tibbals also argues that regulations imposed by Measure B and Prop. 60 are "fracturing" the industry's system of self-policing, driving some production not only out of state but underground—outside the self-imposed system of HIV and sexually transmitted infection (STI) screening that already exists to protect performers.
"As this system breaks apart, people are put at greater risk," she said. "So if Prop. 60 were to pass, these issues would only intensify."
California Legislative Analyst's Office, a nonpartisan agency responsible for analyzing California's state budget, predicts that if porn producers leave the state, several million dollars per year in tax revenue will go with them. The legal analysts also concluded Prop. 60 would cost the government over $1 million annually to enforce.
For those pushing to regulate condom use, the fiscal impact is outweighed by the potential health benefits of Prop. 60 passing. "No one should go to work every day and worry about catching a disease," said Yes campaign manager Taylor. He called the rates of STIs within the industry an "epidemic."
But Nina Hartley, who has worked as a performer and producer in adult films since 1984—and once said, "Now I work with women who are younger than my breast implants"—calls Taylor's epidemic "non-existent."
"From 2004 to 2016, there have been two documented cases of HIV being transmitted on set," Hartley said.
But the incidence of other STIs within the adult film industry remains hotly debated. A 2012 study out of UCLA surveyed 168 adult film performers in Los Angeles County and found 28 percent tested positive for Gonorrhea and/or Chlamydia during a four-month period.
Mike Stabile of the Free Speech Coalition, the porn industry's trade group, argues this study and others like it do not accurately represent the working population of the industry. The AIDS Foundation and the free speech group have publicly fought over actual rates.
"There is certainly work to be done to better protect the adult performer population," said Stabile, who is not opposed to regulation, but argues mandating condoms is not the way to reduce risk.
Because exact rates of transmission are unclear, both the Yes and No camps are relying on tactics other than data to win over voters. Taylor of the Yes campaign compares porn producers to deep-pocketed shadow lobbyists protecting their industry from regulation. "We're not trying to protect big porn producers' pocketbooks. We're protecting the men and women who [producers] put out there every day—who they don't care about," he said.
Some who work in the industry say the foundation's messaging plays on already existing prejudices about the adult film industry. "They have this Manichean view of things: it's the greedy pornographers versus the poor damsels," said Stabile, FSC's director of communications. "[The foundation's] language is always about these greedy people exploiting these poor people. It doesn't bear any relationship to the industry as anybody who works in it knows it."
It's Darling's goal to poke holes in the foundation's pro Prop. 60 messages, but she realizes she's fighting an uphill battle, wildly out-funded by her opponents. "They're airing commercials now, we do not have the money for that," she said. Darling is also finding that adult performers do not attract sympathy the way other marginalized groups do. "People find it easy to discount us," she said. "They think we're drug addled, damaged idiots—but that's not the case."
No one should go to work every day and worry about catching a disease

— Rick Taylor, "Yes on Prop 60" Campaign Manager
Experts Say
"Are condoms good for your average person's daily sex life? Probably. That message has been drilled into us as a culture for decades. But your average person's sex practices and professional sex produced for porn are dissimilar in just about every way imaginable. The party behind Prop. 60 is relying on the general population's emotions, social constructions, and general discomforts with sex in order to force an agenda."
- Chauntelle Tibbals, Sociologist
"We haven't studied about condom use and pornography use. People who use more pornography are less likely to use condoms, but that's probably more a reflection of some underlying risk- taking, or characteristic, rather than a pornography caused effect. But we don't really know about that."
- Neil Malamuth, Professor of Psychology at UCLA, featured in the movie "After Porn Ends"
"The LGBT population learns sexuality through porn much the way heterosexuals do in mainstream media. There ain't no condom use in mainstream media, which probably has an even greater impact than condom use in pornography."
- David Ley, clinical psychologist and author of the "Myth of Sex Addiction and Ethical Porn for Dicks, A Man's Guide to Responsible Viewing Pleasure"
Tibbals, a sociologist at the University of Southern California who has long researched the industry, agrees. "The party behind Prop. 60 is relying on the general population's emotions, social constructions, and general discomforts with sex in order to force an agenda," she said.
The AIDS foundation dismisses the notion that it holds anything against performers, and maintains it's those very performers who this ballot initiative is trying to protect from hard-fisted producers. "People who oppose us - most of them but not all - are performer-producers or just producers," Taylor said. "We are affecting their bottom line."
But Tibbals is neither a producer nor a performer, and is against Prop. 60. "California voters should absolutely vote no on Prop. 60," she said. "It is a bad law that comes from a third party organization's obsessive moralizing—moralizing that's entirely contingent upon voters' lack of understanding about the industry," she said.
Adult film performer Hartley, a former registered nurse, has watched the industry evolve throughout her lengthy career. She said the AIDS foundation's depiction of adult film is not only prejudiced but also outdated. The digital age has blurred the line between performers and producers, she said. Performers who post their own content to their own websites are now technically producers or distributors with financial interest in the production, which, under Prop. 60, would leave many of them open to lawsuits.
The Adult Performer Advocacy Committee regularly surveys its nearly 600 members. The advocacy group says nearly three quarters of the performers it represents are also producers.
But Darling's biggest fear isn't a lawsuit—it's her privacy. She recounted the time a man obtained her real name and found her family. He repeatedly called Darling's mother at work to harass her about the career her daughter had chosen. "Remember, fan is the root word of fanatic," she said.
"Luckily my mother has my back and she supports me. But imagine if I wasn't open with them? It could've really messed up my support system."
Darling said she is sick and tired of hearing "rescue rhetoric" coming from the AIDS foundation. "We already self-regulate very successfully," she said. Testing standards created by the industry and vetted by experts already require screenings for HIV/AIDS and other STIs every 14 days. AIDS experts say the testing regimen works, given how rare HIV transmission is on set.
Performers like Darling feel it's not really condoms or lawsuits or regulation they're fighting against, but rather an "anti-porn crusade" waged by Weinstein and his foundation. She and her colleagues have from now until November to convince voters they, not the AIDS Healthcare Foundation, know what's best for them.
---