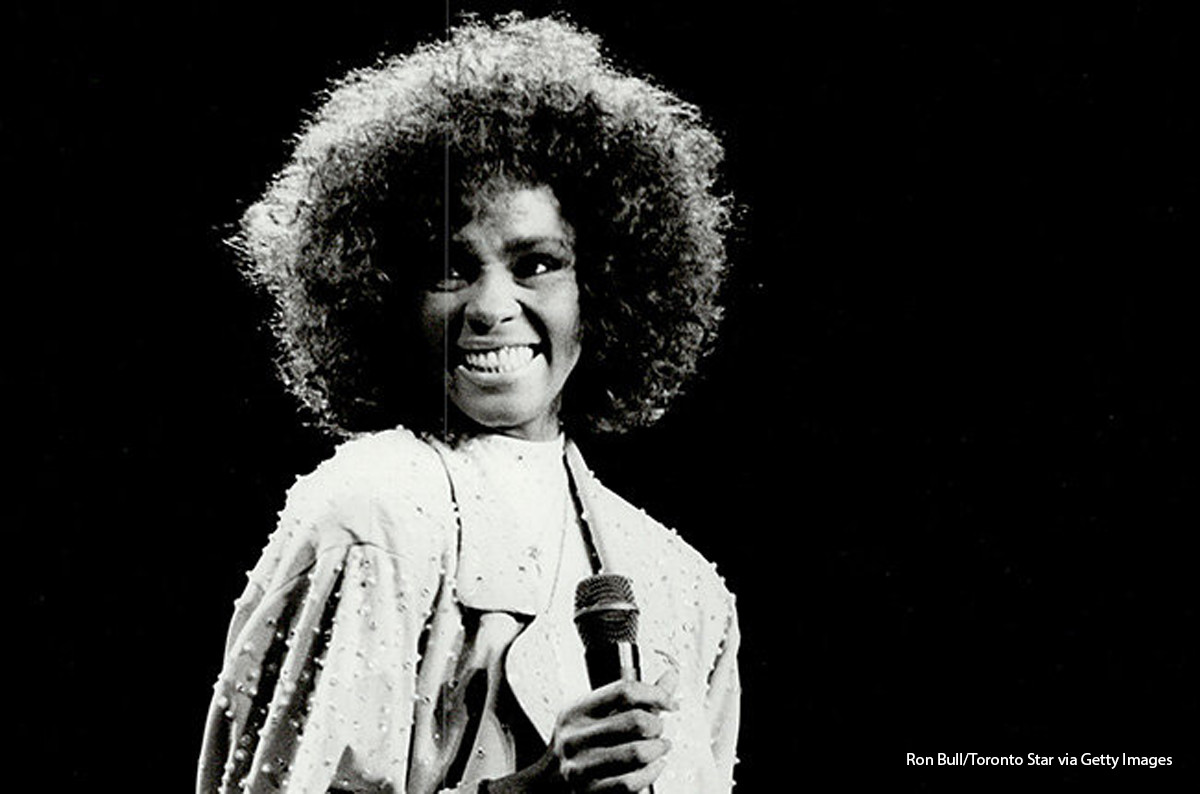 Concert-goers and industry professionals are divided on the concept of holographic resurrection.
It used to be that when a celebrated and beloved music artist died, so did the hope of ever seeing them perform live again.
But not anymore.
With the advent of hologram technology, deceased artists have a second chance to take the world by storm. And the music industry might never be the same.
Holograms have been at the forefront of the world's attention in recent years. We saw it with deceased rapper Tupac at the Coachella Music Festival in 2012. We saw it again with the late Michael Jackson at the 2014 Billboard awards. We even saw it on a 2007 episode of American Idol when a virtual projection of Elvis sang a duet alongside Celine Dion.
Who's next to be digitally resurrected? Reports say singing sensation Whitney Houston, who died in 2012 from what the coroner established as "drowning due to atherosclerotic heart disease and cocaine use," will make a comeback as a hologram in 2016.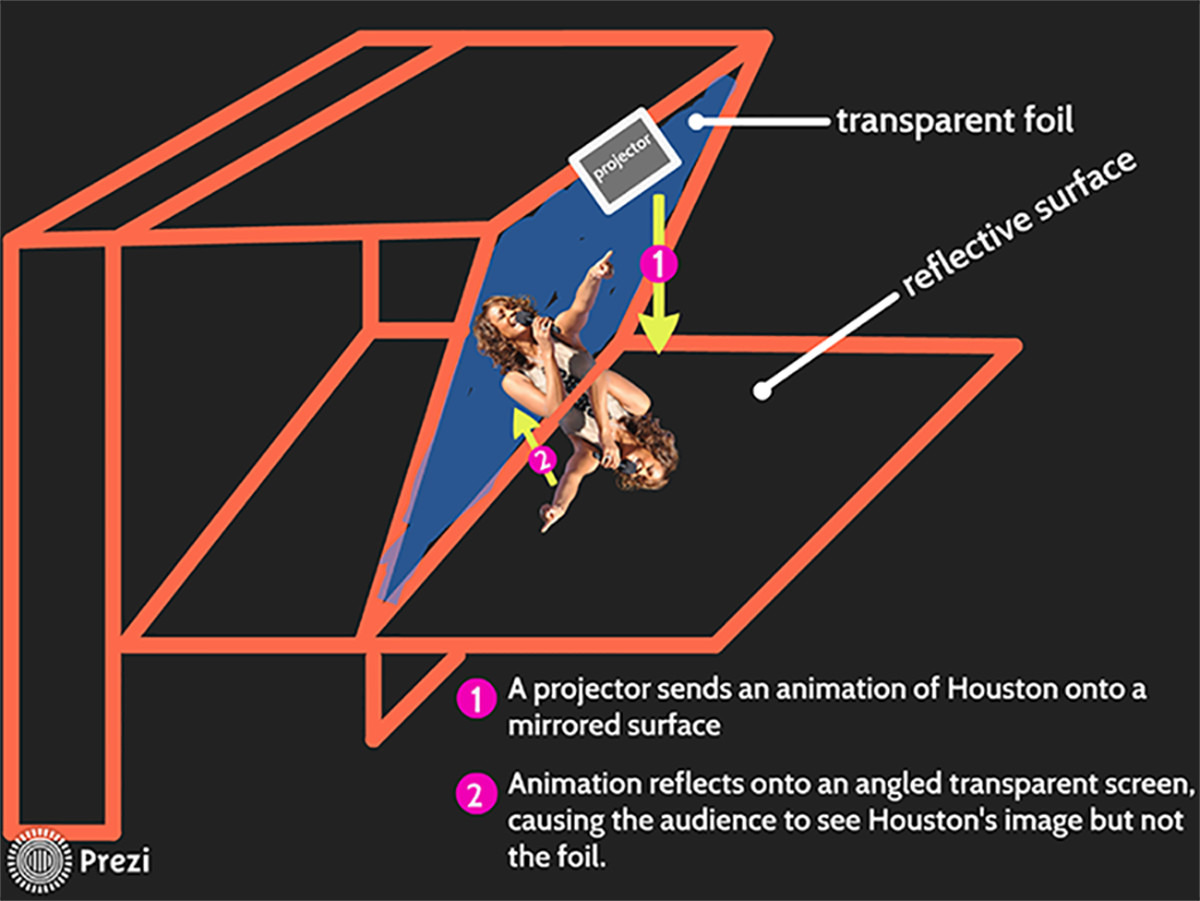 How the hologram works. Graphic by Madeline White.
The international pop icon's estate and sister-in-law, Pat Houston, are partnering with Los Angeles-based tech company Hologram USA to perform "in a major U.S. venue for a show that can be accessed on TVs and computers around the world via FilmOn.com," a Sept. 11 Billboard article reported. After the show's U.S. debut, the company plans to send Houston's hologram show on a world tour.
"It's a great opportunity for her fans to see a reinvention of one the most celebrated female artists in history and to continue a legacy of performances that will not be forgotten in years to come," Pat Houston said in a press release.
Although digital resurrection technology has garnered a lot of attention recently—Tupac's Coachella cameo has nearly 40 million views on YouTube—the concept is stirring a range of reactions across the spectrum.
Unfortunately, the way that the music industry is today—most of the money that is made is through touring so I understand the financial aspect behind it," said Maxwell Alpar, Partnership Development Assistant at Universal Music Group. "But I really truly hope that people want to see real people and real artists and real performances [rather] than a fake projection of what they could just listen to on Spotify."
A slew of recent holographic acts prompt controversy among music and technology professionals and fans.

Ashley Crowder, CEO of LA-based hologram company VNTANA, said that hologram concerts are able to keep audiences engaged and entertained. "It's all about the environment and making it feel live and exciting. It's not just a hologram DJ doing his same set. We can light the DJ booth on fire and add all kinds of amazing special effects, so it's really about the entire visual show you're experiencing," she said. "People are really looking for that theatrical element."

Either way, the fact remains that the illusion technique has proven to be financially beneficial for both the record and touring industries. According to Medium.com, in the weeks following Tupac's holographic performance in Snoop Dogg's set at Coachella, his album sales skyrocketed 500 percent and his greatest hits album made it onto the Billboard 200 chart.

In addition, when Michael Jackson returned to the stage in hologram form during the 2014 Billboards Awards, the telecast achieved a 13-year viewership high of 10.5 million people, according to Billboard.

Still, even though the numbers speak in favor of the technology, many music fans remain hesitant about the jaw-dropping technology.

LA resident Madison Moorhead, who saw Tupac's hologram first-hand, said "there was a lot of hype surrounding it, and I get that, and it was an interesting thing to see, but at the same time, it's like, Tupac's dead—let's be honest." She added: "It was kind of creepy because it wasn't authentic."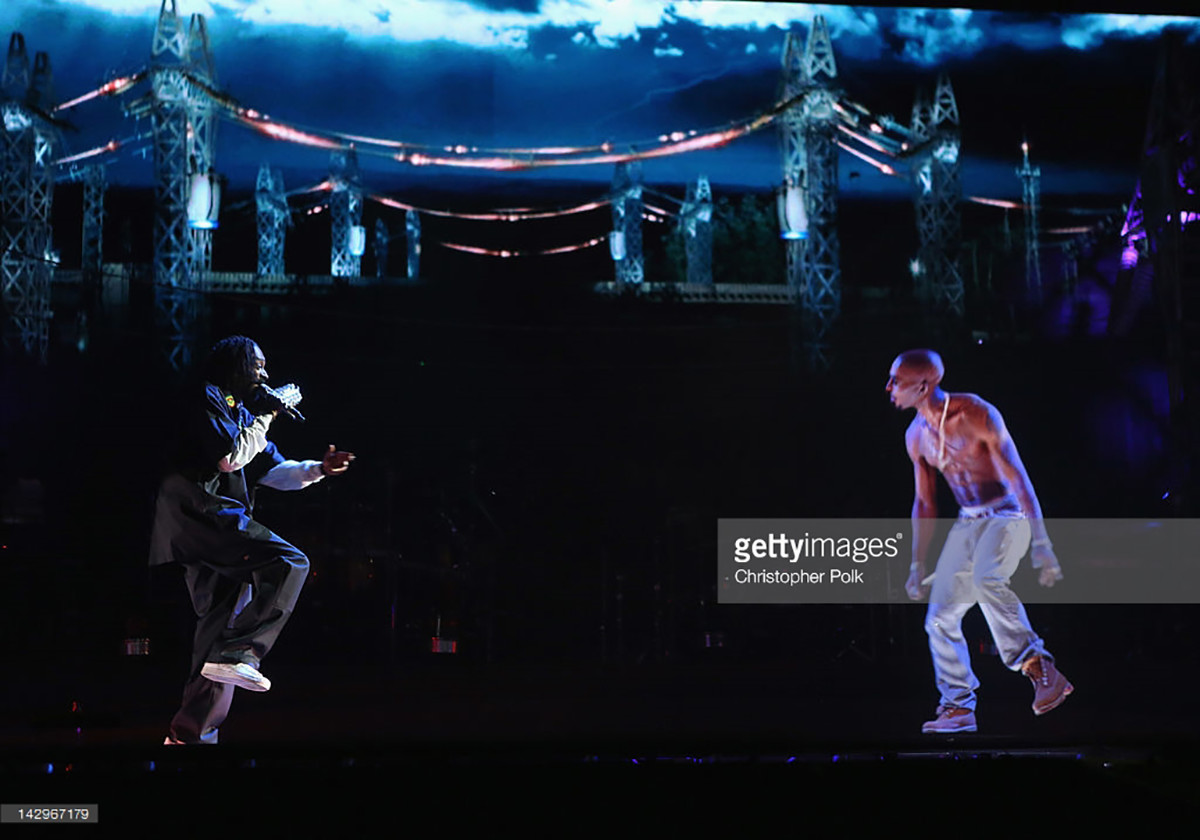 Caption information for the embedded photo can go here.
While the ticket prices have yet to be announced regarding Houston's world tour, the concert is expected to be a success. Osvaldo Trujillo, professor of rapid visualization technology at USC's Iovine and Young Academy, said "this Whitney Houston thing is just the beginning."
Trujillo predicts that this technology will not only be useful to resurrect dead artists, but also for currently-living artists who may want their customized holograms to tour the globe for them. "What's great about a hologram is: it doesn't mess up, it doesn't get sick, every performance is the same, you can control everything, and you can do an amazing performance every time, you know?" Trujillo said, "A hologram doesn't get tired. Yeah, so it's great for that. I can see that being very tempting for artists right now to start using that technology."