NA LCS Playoffs - Spherical Image - RICOH THETA
Direct yourself through the immersive feeling of a Los Angeles NA eSports Playoff! #EnterEsports
THE GAME-CHANGER
THE VIRTUAL COMMUNITY OF ESPORTS IS EMERGING INTO THE SPORTS WORLD, WILL IT GIVE TRADITIONAL SPORTS A RUN FOR THEIR MONEY?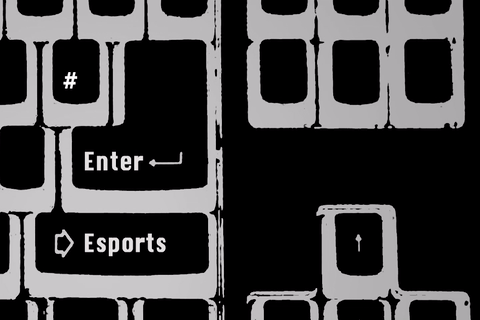 The Paris stadium was filled with fans banging inflatable noisemakers. Their cheers and screams echoed throughout the stadium. Three screens at the front of the arena bathed the 20,000 people attending in a hue of fire red and ice blue.
The 10 professional video gamers took a seat behind a computer monitor and prepared to compete in the ESWC Paris 2014, a popular eSports (electronic sports) competition in which 16 qualified teams from around the world compete for millions of dollars in order to determine the top video game player.
"When we were walking on the stage, I'm sure it felt like the first time any sport player walks into a stadium. Our hearts were beating hard, I saw the audience and thought 'wow, all these people came to watch me play'," said Caroline Noquez, professional eSport player who competed in Paris. Her fans know her as ArtStar, the 20-year-old top professional female in a game called Counter Strike: Global Offensive (CS:GO). She plays on "Team Karma."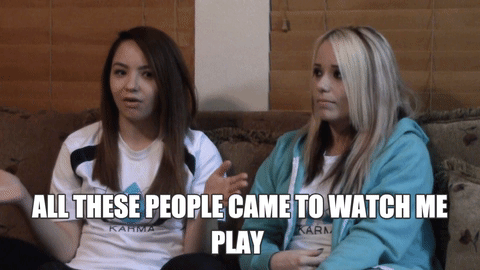 "eSports", a globally popular gaming competition, currently packs prominent sport arenas, gaining an audience of more than 100 million, and has a large involvement with both major brand investors and mainstream media.
There are 205 million people who have watched or played eSports, according to a 2014 report from market research firm Newzoo, which means there are more participants in eSports than people living in Brazil. There are over 30 annual world championships for the most popular games according to the technology news outlet Digital Trends, with its biggest popularity coming from South Korea, the United States and China.
"When we were walking on the stage, I'm sure it felt like the first time any sport player walks into a stadium."
-- Caroline "Artstar" Noquez, eSport professional of Team Karma
Noquez is a full-time gamer and streamer. "I don't have a job and I dropped out of college to focus solely on CS: GO," said Noquez. According to Noquez, her equipment and travel expenses are funded by her sponsor, the gaming accessory manufacturer Steel Series.
She won the 2016 Intel Extreme Masters playoffs to head to Katowice, Poland, to represent the North American female team in the eSport game of Counter Strike: Global Offensive, a first-person shooting game.
Although her lifestyle can be compared to a professional sports player, her family did not always support her because she chose this lifestyle over finishing college.
"At first my parents were so furious that I had taken a break from college to play games that I had to keep Paris a secret when we made it to the finals," said Noquez. "They finally accepted my passion when they saw my name on television surrounded by thousands of people cheering me on like a celebrity."
eSPORT SCHOLARSHIPS
eSports, or competitive gaming, is an entertainment competition based upon single players or teams playing video games against each other for prize money and fame.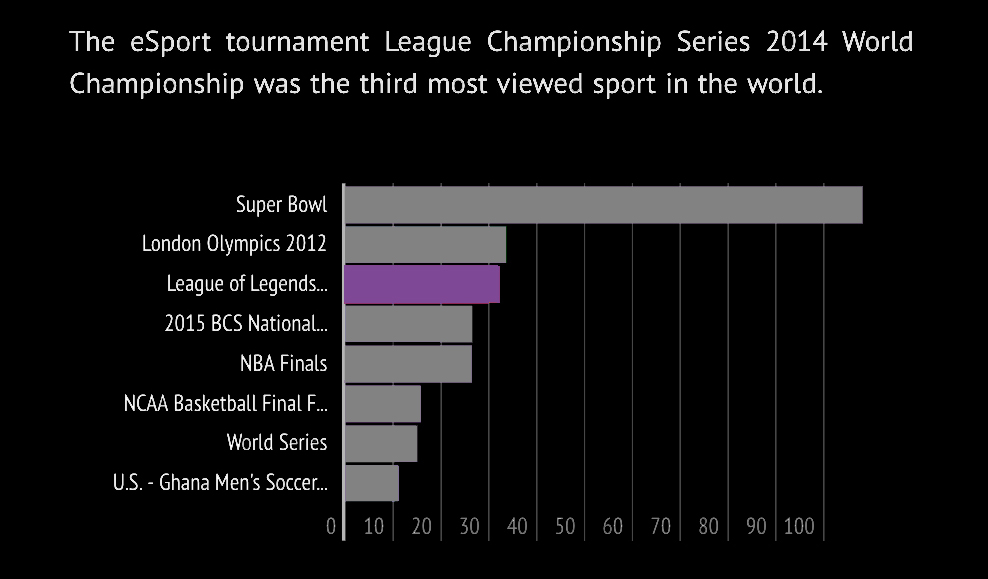 Players range in age from 18-26, with an annual salary provided by investors of an estimated total of $90k per person a year. They compete all over the world in venues of various sizes.
These competitions are becoming so popular on college campuses that Robert Morris University, a small private school in Chicago, is actually offering varsity scholarships to eSports competitors.
Associate Athletic Director Kurt Melcher is currently the director of the eSports team at Robert Morris University, and said the video game competition was very similar to traditional sports.
"We're not saying it's athletic, but that it is an electronic sport," Melcher told the Chicago Tribune. "I don't think anyone can deny that it is a legitimate competition that takes very strategic minds to be successful."
THE FOUR SIGNS OF AN EMERGING SPORT ARE PRESENT IN ESPORTS
(CLICK ON EACH SIGN TO LEARN MORE)
NCAA AND UNIVERSITY SCHOLARSHIPS FOR SPORTS
So, why haven't the players or college administrators approached the NCAA about receiving scholarships for such a strategic competition that harnesses hand eye coordination and strategy? Only a selected few of the top players, who range in age from 18-26, receive an annual salary provided by investors of an estimated total of $90k per person a year. Will this temporary salary be enough to give young competitors a successful future after their professional careers? Or will eSports lead to an uncertain future?
Professional players such as League of Legend's Cuong Ta do not think about this type of thing during their competitive careers. The same day that Ta graduated from high school, he entered into the League of Legends Championship Series.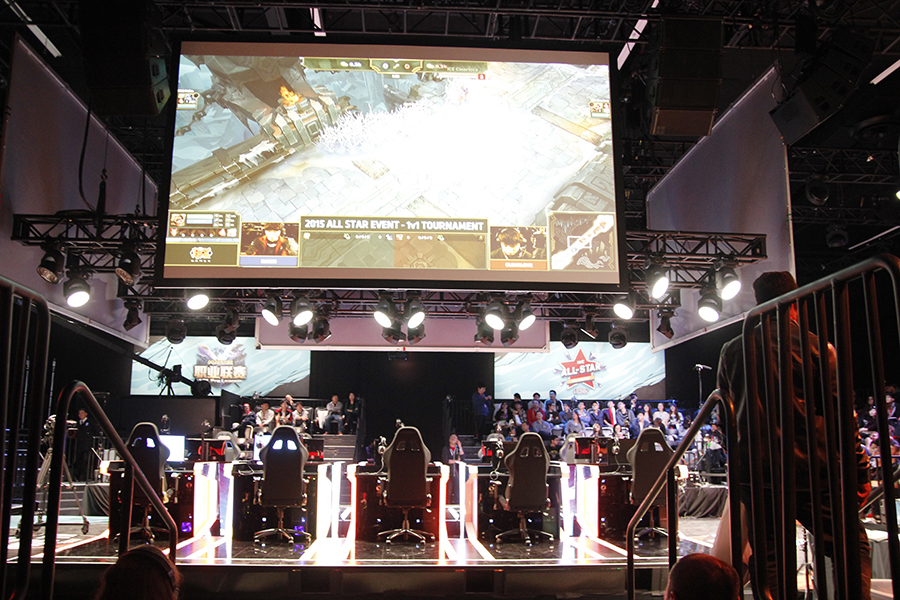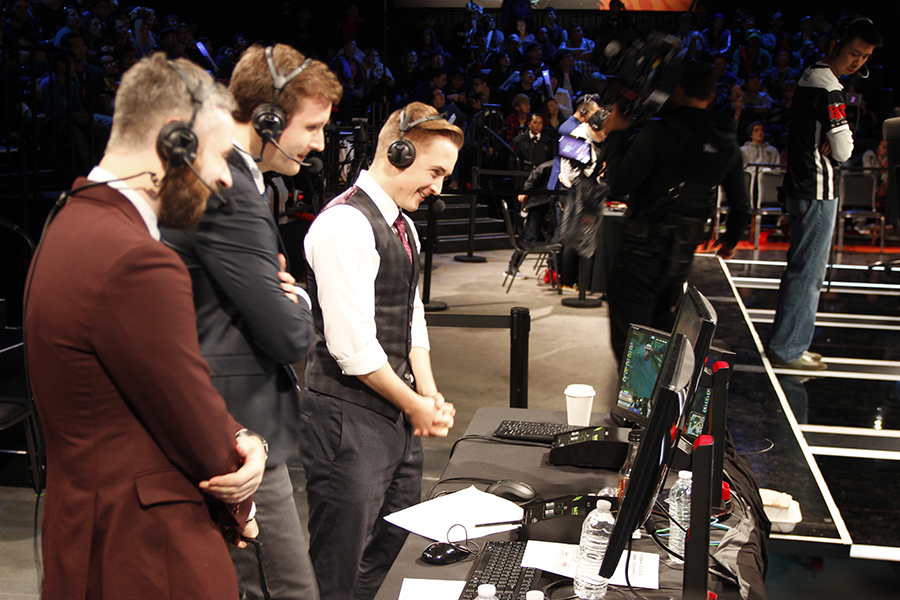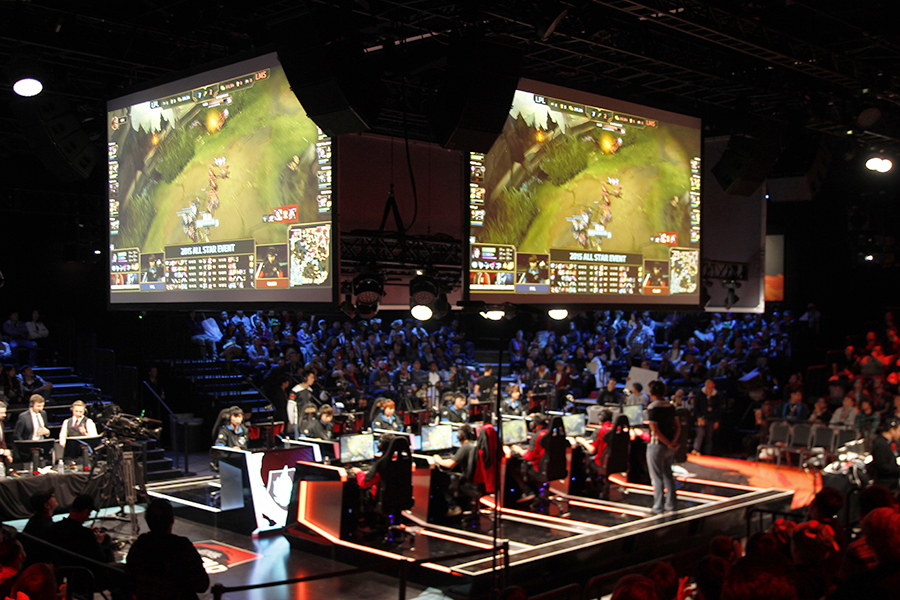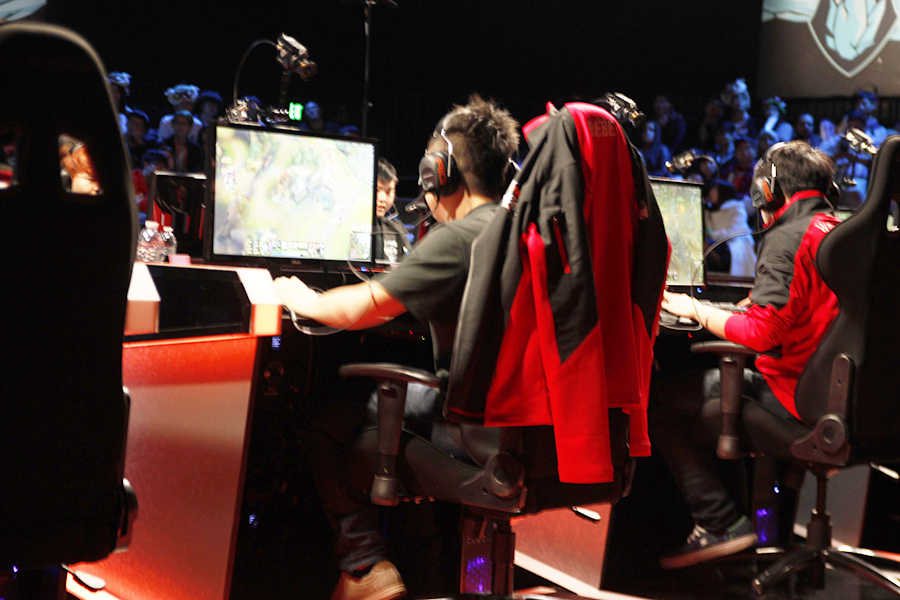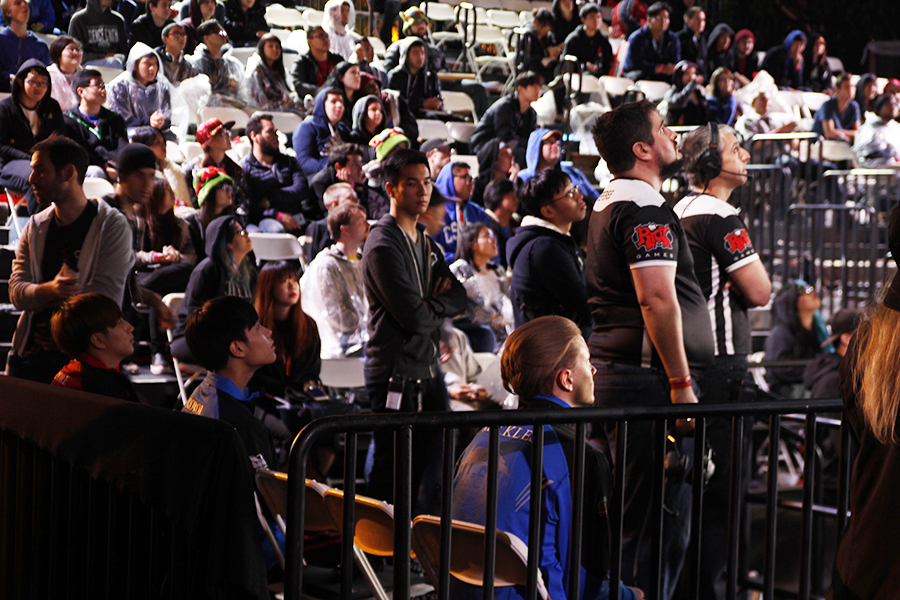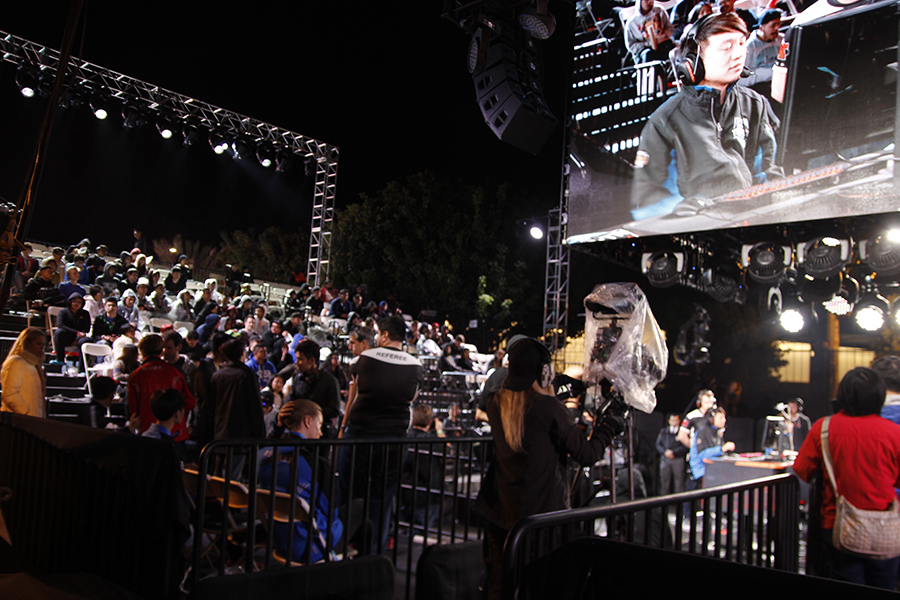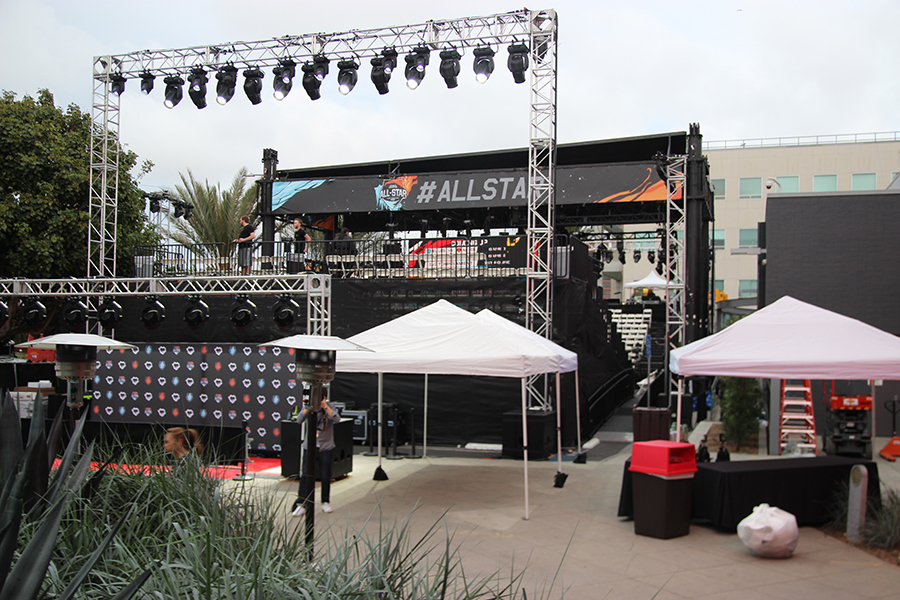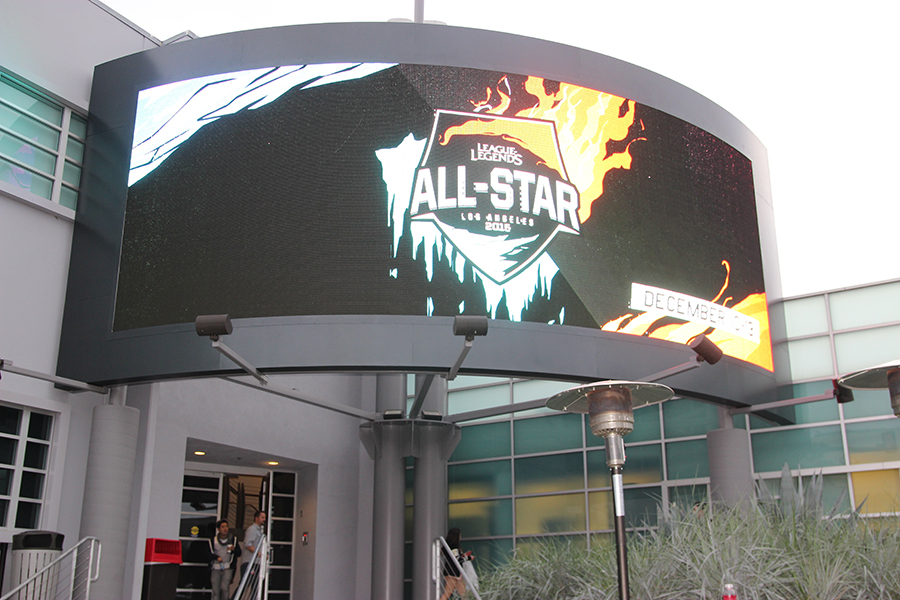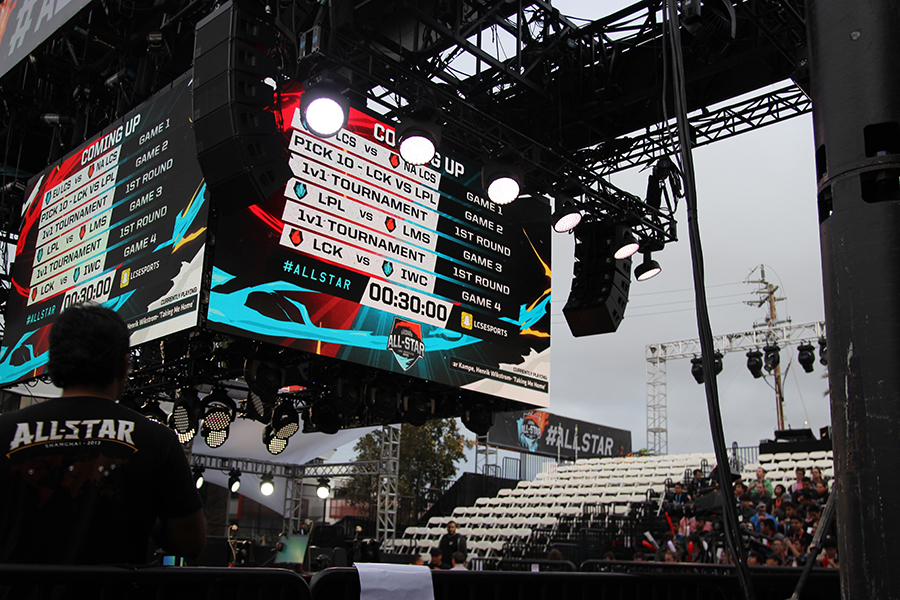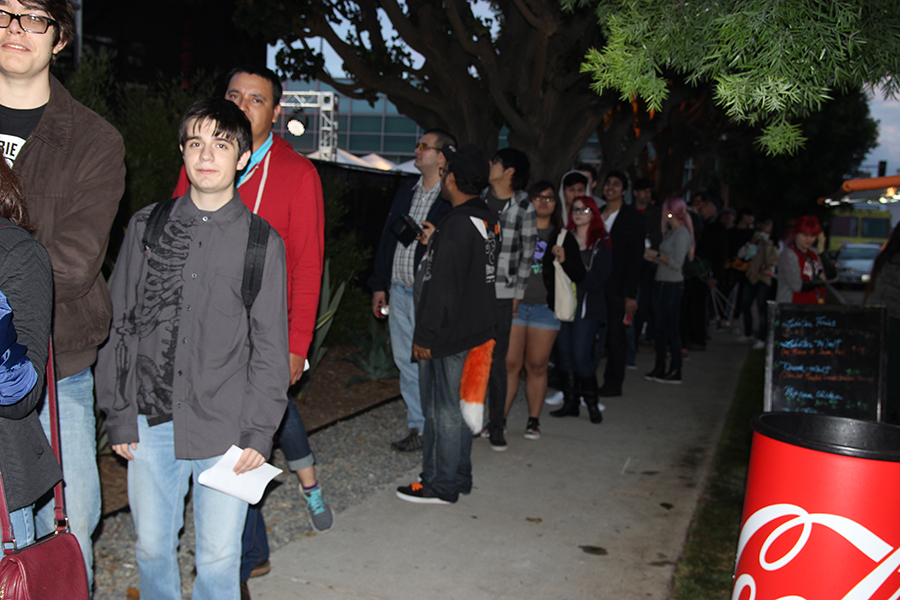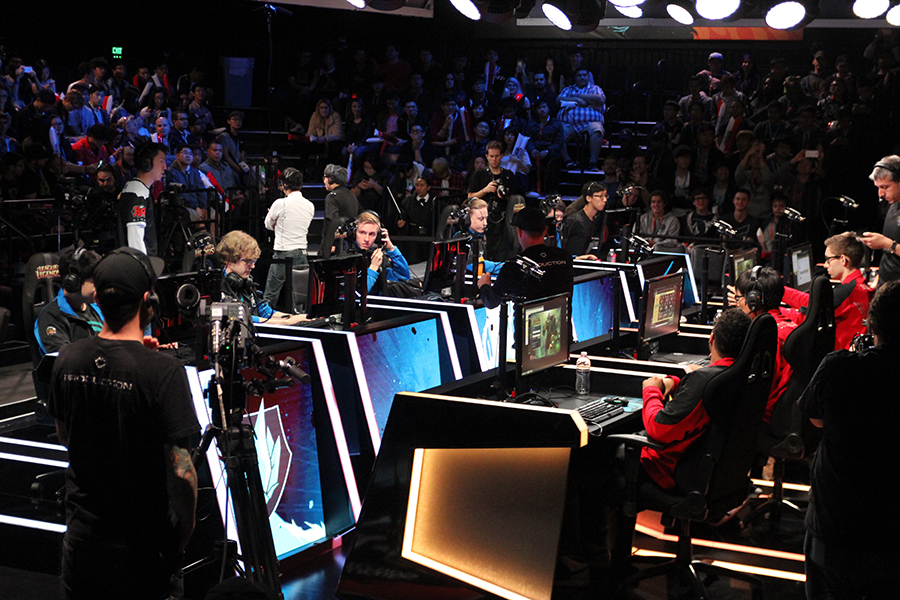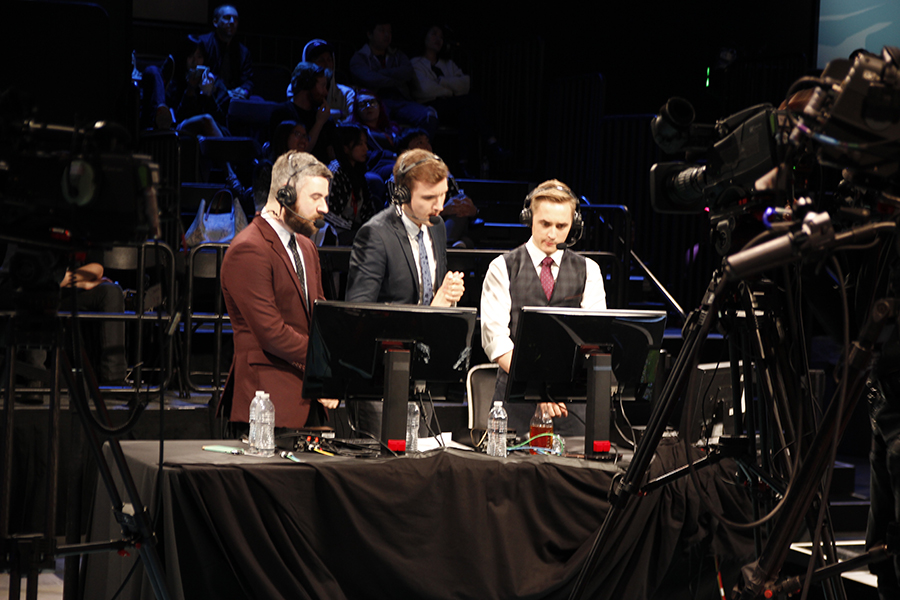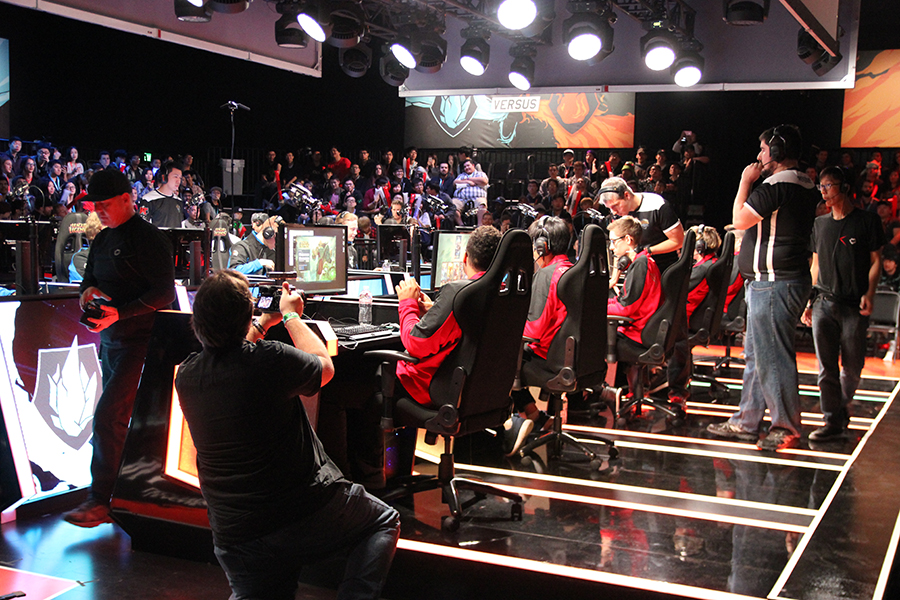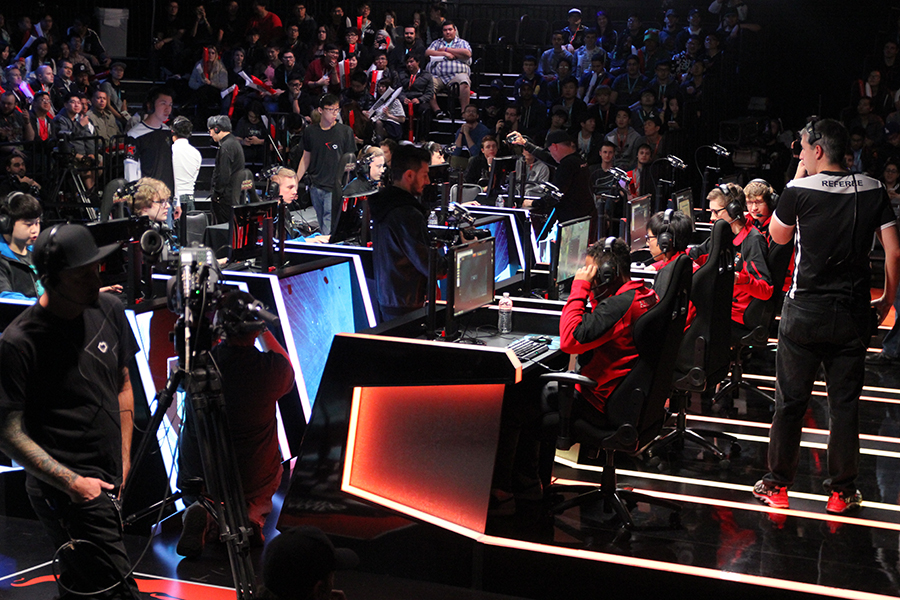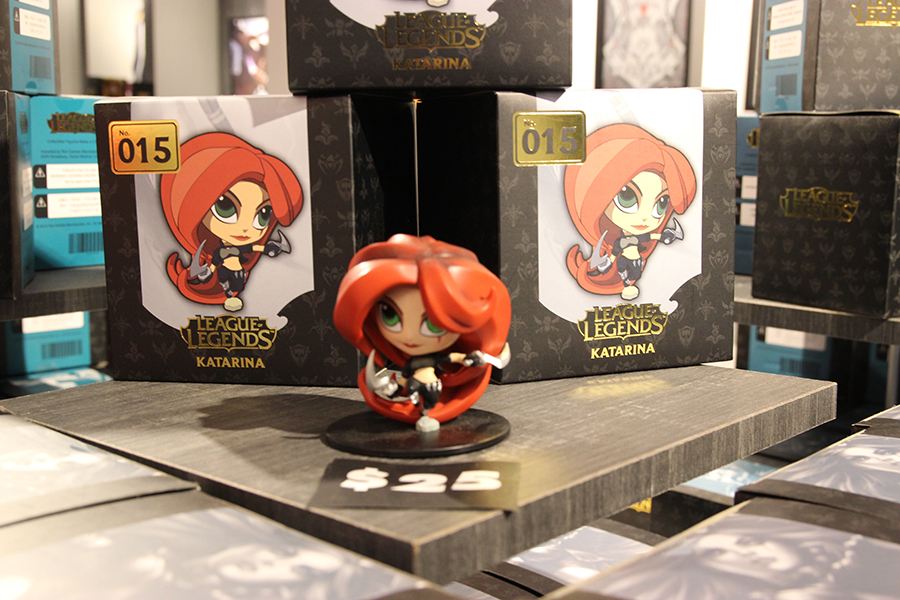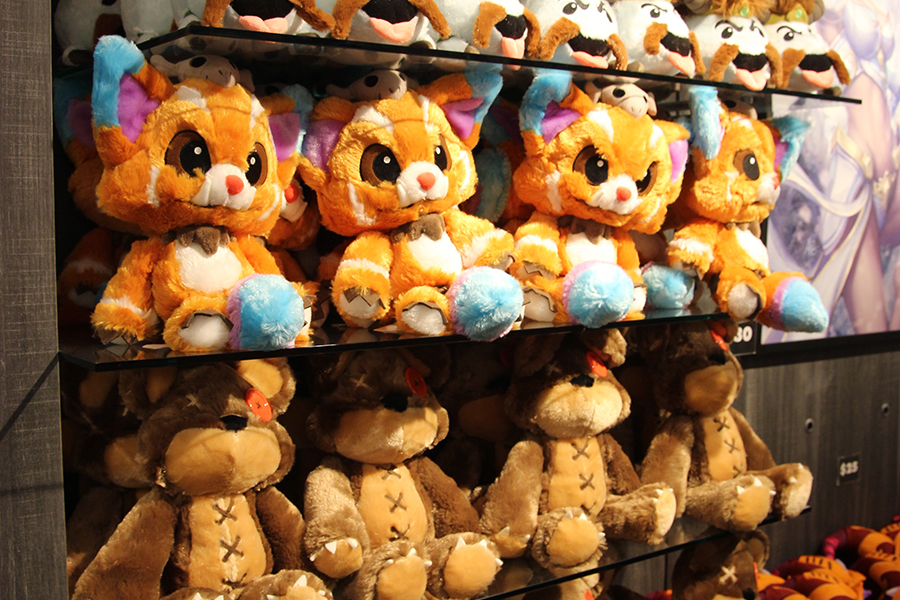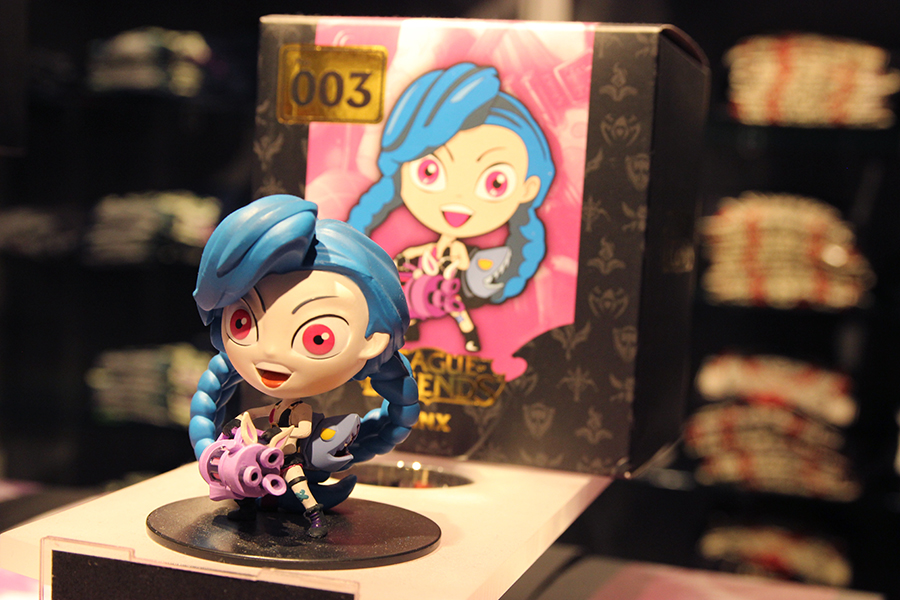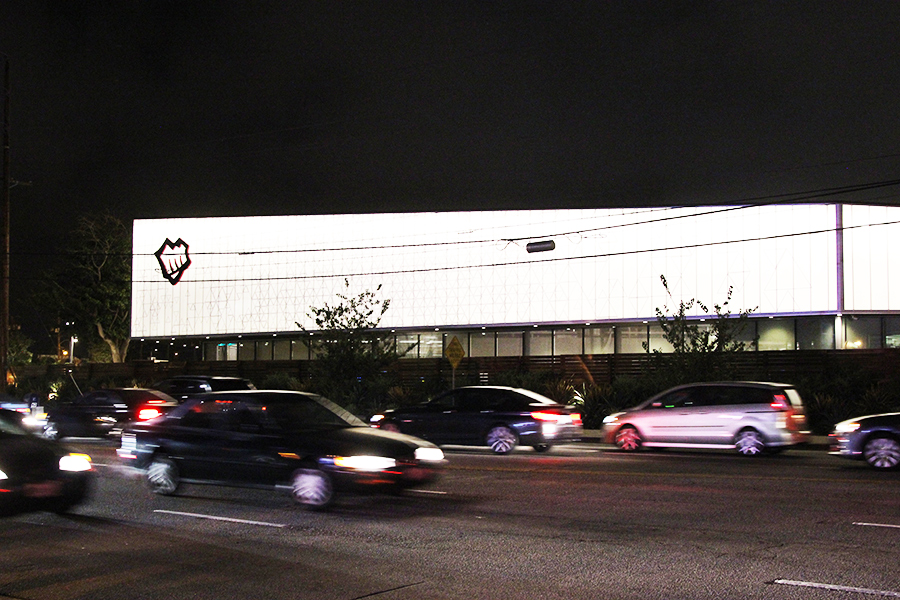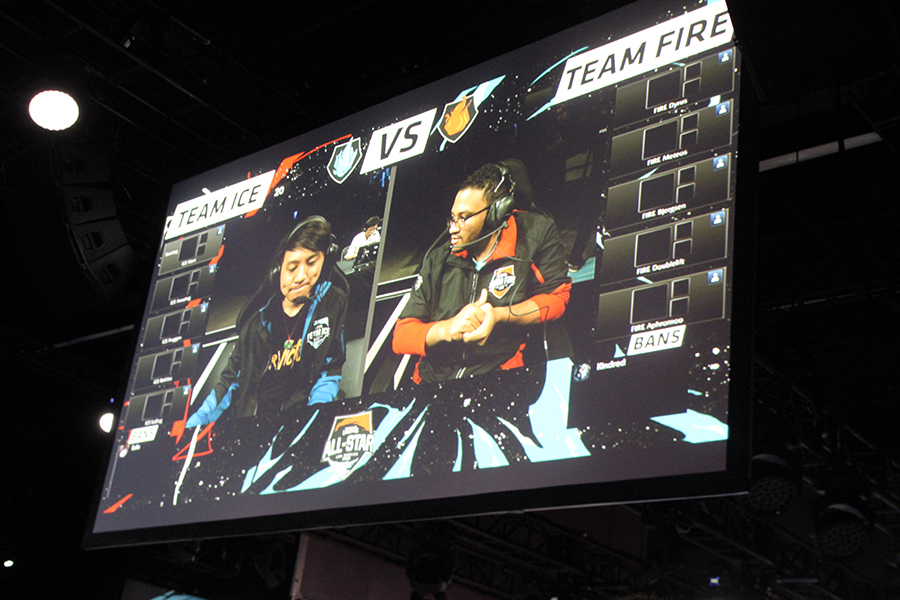 "I'm not sure about college," he said. "I know I can make a lot of money and make a standard living. Players in Korea are making billions, so I don't think eSports is going to fall that easily in the future."
A majority of eSport competitors travel across continents and practice 10-12 hours a day. This takes time away from college and education. These competitors, aged 17-25, on average, are dropping out of school to pursue a title of a professional, globally known, eSport player. Yet there is no security for a job or college fund for players when their competitive careers end.
National Collegiate Athletic Association's (NCAA) Associate Director of Public and Media Relations Gail Dent said that eSports has not tried to reach out to the NCAA.
"At this time, there is no proposal in the system regarding video game tournaments or 'eSports' becoming an NCAA sport," she said.
Surprisingly, the National Collegiate Athletic Association's (NCAA) Associate Director of Public and Media Relations Gail Dent said that eSports has not tried to reach out to the NCAA. "At this time, there is no proposal in the system regarding video game tournaments or 'eSports' becoming an NCAA sport," she said. She said eSports must go through one of the two approaches for a sport to become an NCAA sport.
Many young professionals have not approached the NCAA with a request to compete at a university level in part because of the way the NCAA defines the word sport. eSports must go through one of the two approaches for a sport to become an NCAA sport.
"One is the emerging sports program for women's sports, and the other way that a sport can reach championship level is our championships bylaw section," said Dent.
According to the championships bylaw section in the NCAA Division I manual, eSports would need 50 colleges to sponsor the sport for two years consecutively, must be single gender, and provide separate men's and women's teams for the same sport.
"After this is reached, a member of the school would have to say that we want this to become an NCAA sport," said Meghan Durham, NCAA Assistant Director of Public and Media Relations. "And then there would have to be a certain amount of interest from schools saying, 'yeah, we'll sponsor that as well'
"At this time, there is no proposal in the system regarding video game tournaments or 'eSports' becoming an NCAA sport."
-- Gail Dent, NNCAA Associate Director of Public and Media Relations
Before something like this can happen, the NCAA Division I manual also states that the sport must be a "club sport" that is funded by a university or college, and competes with other universities or colleges. While club sports may sound the same as NCAA sports, they are regulated by the schools, and not by the NCAA. Club sport teams do not receive scholarships for competing as well.
This sounds like a challenge for the collegiate side of eSports, however, the USC eSports Club, its teams, and the many universities USC competes with without financial support and supervision of the school.
STUDY. HOMEWORK. ESPORTS.
Jennifer Chen is the president of the eSports club at the University of Southern California. She said the USC eSports club has six teams all together, each competing in a different type of eSport games.
"As president, I don't make passionate players, if that makes sense. And I don't train our competitive team," she said. "My main priority is making sure that these people have a place to be."
Chen said the USC eSport teams have never tried to become club sports because the club decided to invest more of its time more into its members. "If you are seeking competitive or casual play [at USC] we facilitate the places," she said. "So what we specifically do is find people in the community already who are really passionate and convince them to put in hours, get paid and put time back into the community."
Michael Duan, manager of one of the eSport Club teams at USC, said that although the university doesn't fund the team, it competes with other schools throughout the country. "The USC eSport teams compete in a tournament called The Collegiate Starleague (CSL), an intercollegiate league for North American colleges and universities," he said. "Although the tournament revolved around universities and colleges, it is not regulated by the schools nor the NCAA."
Paul Stutes, Chief Technology Officer at CSL, confirmed what Duan said.
"School support is virtually non-existent to us directly," said Stutes. "However, most of our more involved teams have started esports clubs on campus to help them with practice spaces and finances."
The USC campus was one 450 universities who created a time and place on campus dedicated to eSports.
"We had 850 teams this year across all eSports games, and we always try to define rules and stipulations as morally responsible as possible, given that these are college students and we would not want to jeopardize their university standings while playing with us," he said.
THE CONS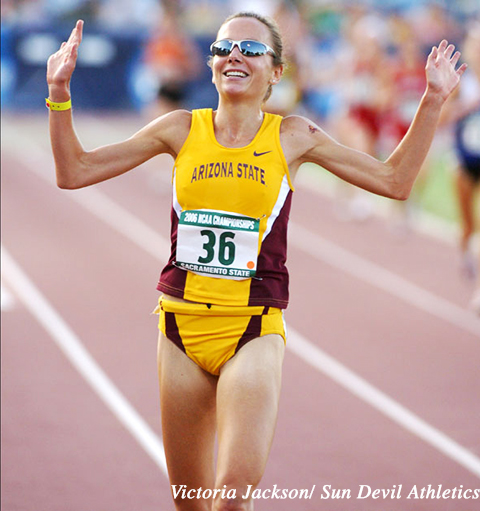 While the USC eSport club plays against schools similar to college sports, there are doubts about whether this sport can become a NCAA sport. Victoria Jackson, a sports historian professor and former NCAA student-athlete, does not believe it falls in line with the NCAA's values of sports participation and health benefits.
"This kind of culture of snacking while playing video games, the use of energy drinks, use of caffeine and other uppers…that's an opposite direction of the perceived health benefits from the participation in sports," she said.
She said the NCAA advocates a "Sound mind, sound body" philosophy that says the one who exercises is more productive in the classroom.
Jackson said if eSports is similar to anything, it's bowling. "Bowling is an indoor sport, is televised on ESPN and you do have NCAA teams, she said. "While the NCAA sport bowling may have similar conflicts as eSports, it still involves some sort of physical activity.
Jackson discussed this topic in a panel looking at eSports as the future of entertainment with Craig Levine, CEO of the leading eSports league Electronic Sports League, and author T.L. Taylor of Raising the Stakes: E-Sports and the Professionalization of Computer Gaming. Watch the entire panel here.
(left to right) Victoria Jackson, Craig Levine, T.L. Taylor, Seth Stevenson. "Are eSports the future of enetertainment?" panel presented by Future Tense, a partnership between New America, Arizona State University, and Slate.
During the panel, Taylor spoke about the problems that eSport players face with financial sustainability just as traditional athletes do.
At the top performance levels, people who have secured contracts for themselves, who live in a gaming house and going around playing, are living a lifestyle that is similar to most traditional athletes," said Taylor. "But just like traditional sports, you will have most athletes not making a ton of money and doing something because they really love it, and eSports have a large chunk of players like that."
Taylor and Levine also mentioned that eSport players now have legal representation, sports psychiatrists, training sessions, and lead a healthy lifestyle.
Nielsen Ratings, an organization that studies consumers in more than 100 countries to provide the most complete view of trends and habits worldwide, reported the viewership of one eSport game in 2015 surpassed both the NBA finals and the BCS national championship game by over seven million viewers.
Marina Paul, the Staples Center communications manager, confirmed that they will be hosting another eSport League of Legends World Championship Series by developers Riot Games, as the arena did in 2013.
Despite ESPN President John Skipper declaring that eSports were not "real sports", the competitions still air on his channel.
"It's not a sport — it's a competition. Chess is a competition. Checkers is a competition….Mostly, I'm interested in doing real sports," he said, according to Re/code. Only a year after Skipper's remark in 2014, eSports now has its own section of daily news on both ESPN and Yahoo News.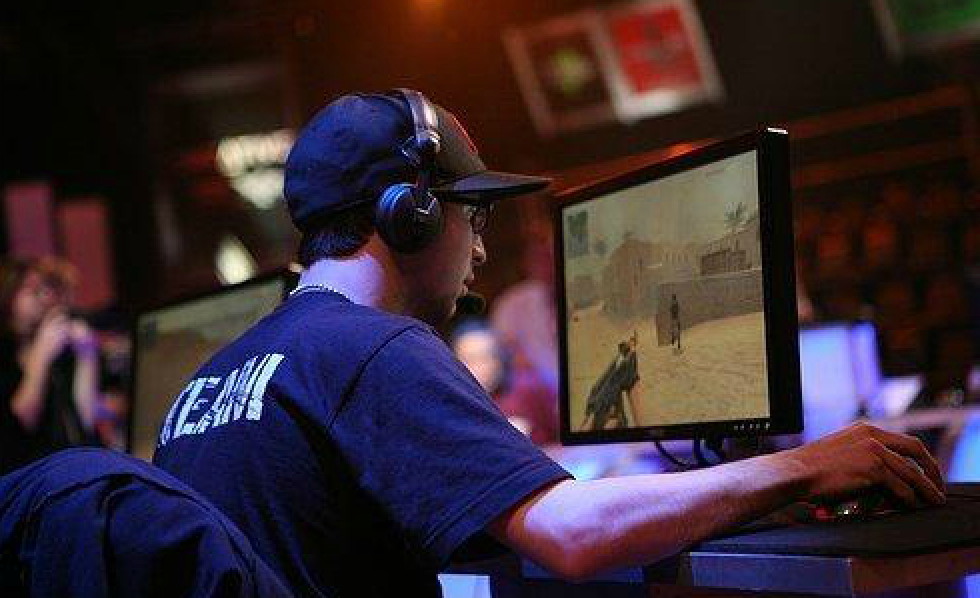 THEN AND NOW
Mickey Perez (28), a Counter Strike eSports professional in 2003, said he has seen a drastic change in the last three years. "I played the original Counter Strike when eSports were just classified as gaming tournaments," he said. "The most I made was about $3,000, but my team did get to air on a television show during it."
After eSports he went to community college for music, but did not intend to use it towards his career.
"I played competitively and also worked at a gaming cafe for ten years. I just wanted to do something that was away from the gaming scene and I really enjoy singing," he said. Perez currently works 12-hour shifts as a manager at Myung Ga Tofu & Korean BBQ in San Bernardino.
"eSports" have been around in some way, shape or form since the early 1970s. But in the last two decades its popularity has grown drastically to make it a very profitable industry. Although the use of the term "sport" in relation to electronic video game sports is not considered valid by many critics, Perez says the global impact of eSports is undeniable.
"It has been fun to watch [eSports] go from what I knew to what it is now, over the last three years," said Perez. "There is no denying that it's getting closer and closer to impacting what we call sports now."